What to do in Saline this weekend: Golfing for the Hornets, Rentschler Museum Sale, Scottish Music and More
Image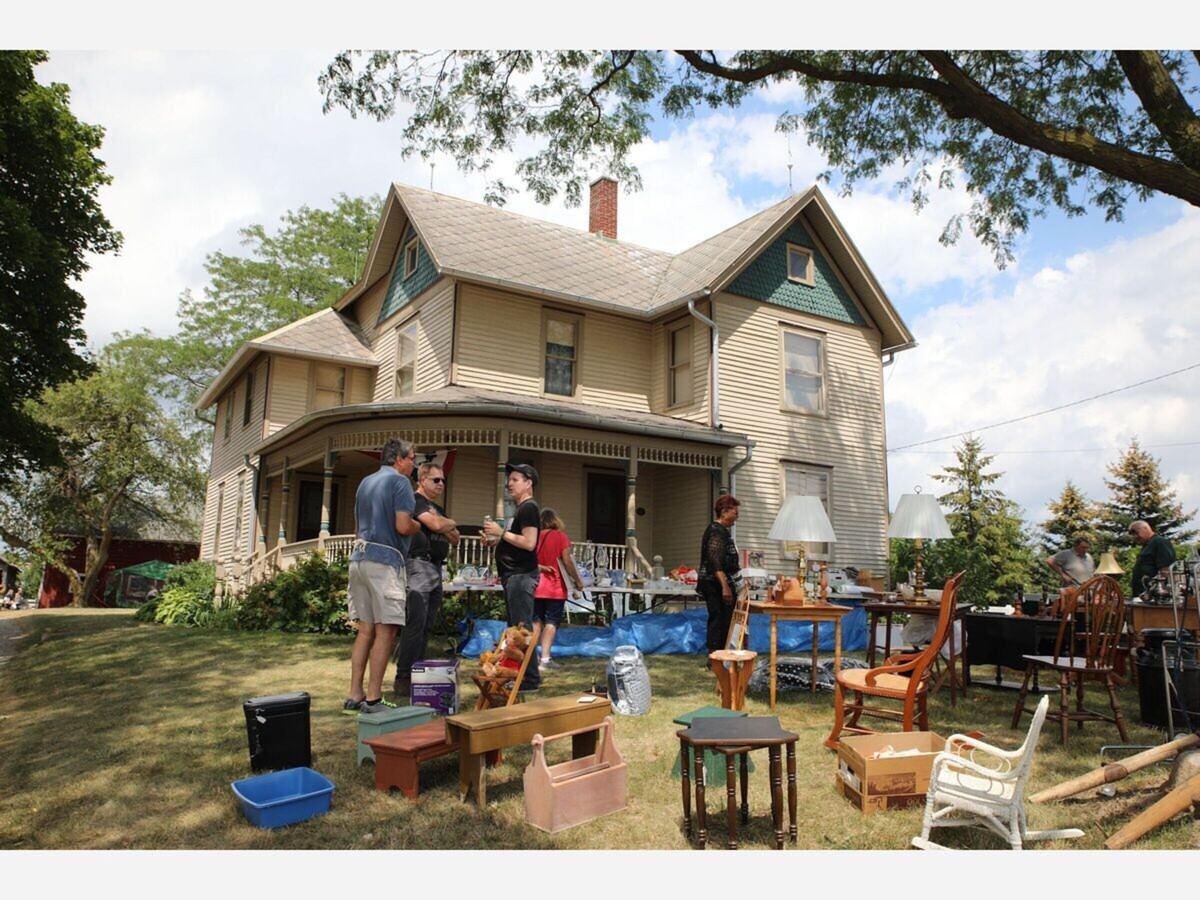 [Write a short paragraph of copy here about the events below, and suggest people add their own]
...
9 things to do this weekend: Friday, Aug 11 - Sunday, Aug 13
Subscribe to our newsletter to stay up to date on local events and things to do.
---
FEATURED EVENTS
Rentschler Farm on Michigan Ave
The sale is both Fri 8/11 and Sat 8/12from 9 to 5. Free admission & Free parking. All vendors will be outside in the yard. The live sheep & chickens will be there to welcome you and visit with. Come & have fun finding bargains! [more details]
---
Rustin Glen Golf Club
All are invited to join the Hornet Baseball Club for their annual golf outing fundraiser to support the Saline HS Baseball programs. For registration and info, visit  https://salinebaseball.com/golf/ [more details]
---
First Presbyterian Church of Saline
Free! Kids of all ages and their adults are welcome to stop by for arts and crafts fun during the Saturday Summerfest, Arts and Crafts available outside in the Meditation Garden from 10am-2pm [more details]
---
Wellers
Wellers weddings in Saline would love to add you to our team.  Drop in Saturdays 11 amEmail us something about yourself, and your work experience: wellers2@aol.comEmployee Links  for job descriptionhttps://www.wellersweddings.com/pages/body_Employees_Links.htmJob application  https://www.wellersweddings.com/downloads/2021%20Job%20Application.pdfS… Up for banquet rooms:  Saturday & Sunday mornings 7 am to 11 am $18/hrDishwasher:  Friday & Saturday evenings times vary.  $17/hrGardener:  Weeding… [more details]
---
Other Events
Saline District Library
Fun with stories, rhymes, songs, and more, developing early literacy skills with our friends and their caregivers. This program may take place outdoors during nice weather.
Ages 0-7. No registration is required.
---
Saline District Library
Experiment with the library's STEAM collection! Explore the different stations at a self-directed pace, learning and playing with science, technology, engineering, art, and math activities.
Ages 6-11. No registration is required.
---
7 Notes Natural Health
Somatic Activated Healing, aka the SAH Method, is designed to be a dynamic and multi-faceted approach to healing and wellness. This method helps us to experience the present moment through our bodies and release any emotions or stories that we might be hanging onto. I will guide you through 1 hour of breath work, meditations, specific movement sequences paired with positive affirmations, and freeform dance. All of this is set to a curated playlist. We work from the "bottom up" meaning that we… [more details]
---
Stony Lake Brewing Co.
Award-winning Aberdeenshire folksinger Iona Fyfe, one of Scotland's finest singers, is deeply rooted in the singing traditions of the North East of Scotland.Critics and fans from across the UK, Europe, North America and Australia praise her hauntingly beautiful singing in both English and the Scots language, and her infectiously gorgeous style is on fully display in songs like The Cauld (https://www.youtube.com/watch?v=aFDXfzXoJVs) and Guise of Tough (https://www.youtube.com/watch?v=tRVHjc1qAUU… [more details]
---
Saline District Library
Would you like to read to Cash? Practice your reading skills by reading to certified therapy dog Cash. Bring your own book or borrow one of ours. 
Ages 6-12. No registration is required, check in at the youth desk the day of the event to signup for a 5-10 minute reading session.
---
You're in the loop! For more things to do, or to post your own event, visit our Community Calendar.
More News from Saline