EAGLE SCOUT: Luke Haase Earns the Rank with his Boardwalk at the Leslee Niethammer Nature Preserve
Image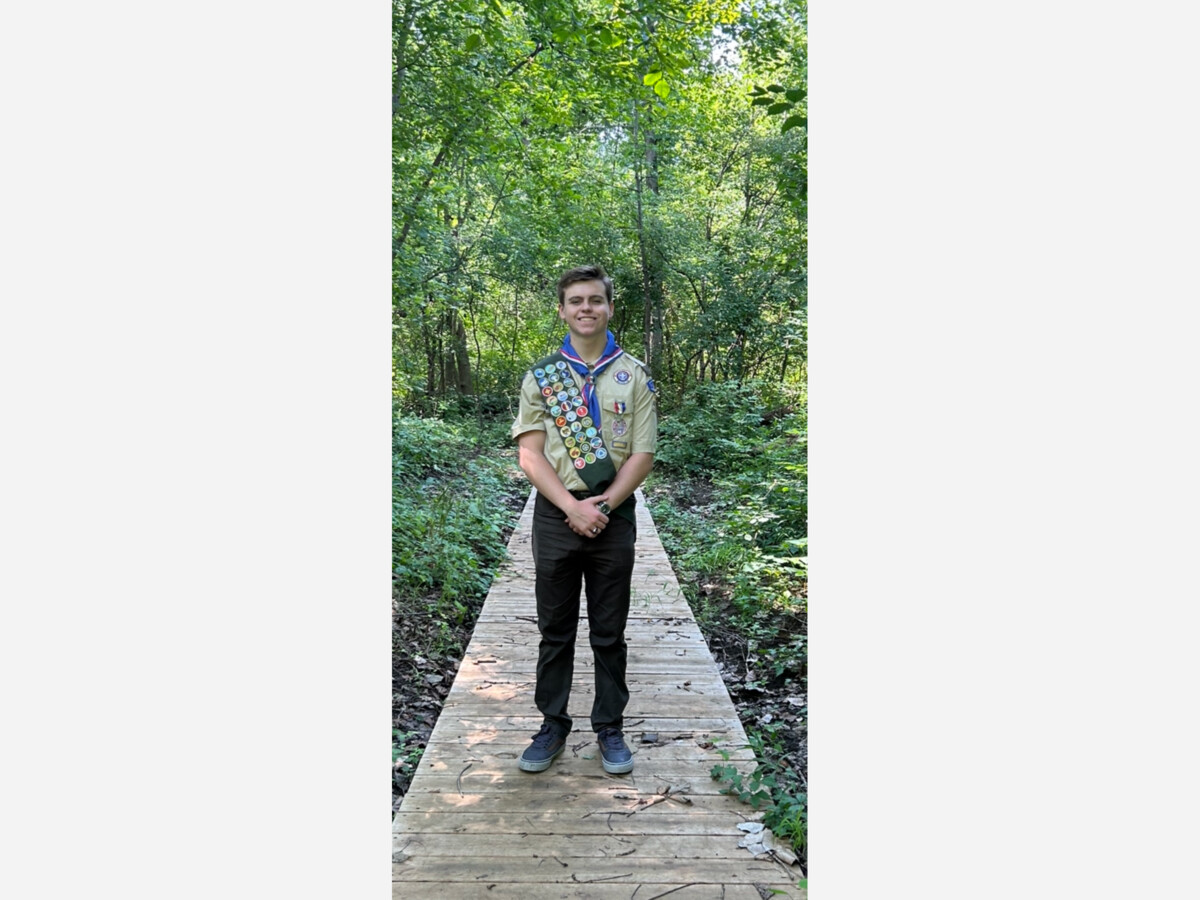 Luke Haase of Saline Boy Scout Troop 457 has earned the rank of Eagle Scout. Haase completed his Board of Review June 13, 2023 and celebrated with supporters at his Court of Honor ceremony August 12, 2023. His Eagle Scout project was constructing a 35-foot boardwalk at the Leslee Niethammer Nature Preserve in Saline.
Haase has been a scout since he was six, has earned 32 merit badges, and is member of the Order of the Arrow.
Haase is a 2023 graduate of Saline High School and will be attending Michigan State University this fall. He played percussion in the Saline High School Marching Band, Jazz Band, and Symphonic Band and was a member of the varsity rowing team.
Boy Scout Troop 457 is the oldest Boy Scout troop in Saline, celebrating 53 years and 122 Eagle Scouts.
More News from Saline