CROSS COUNTRY: Johnson and the Hornets Run Away from the Pack at Milan Puddle Jump
Image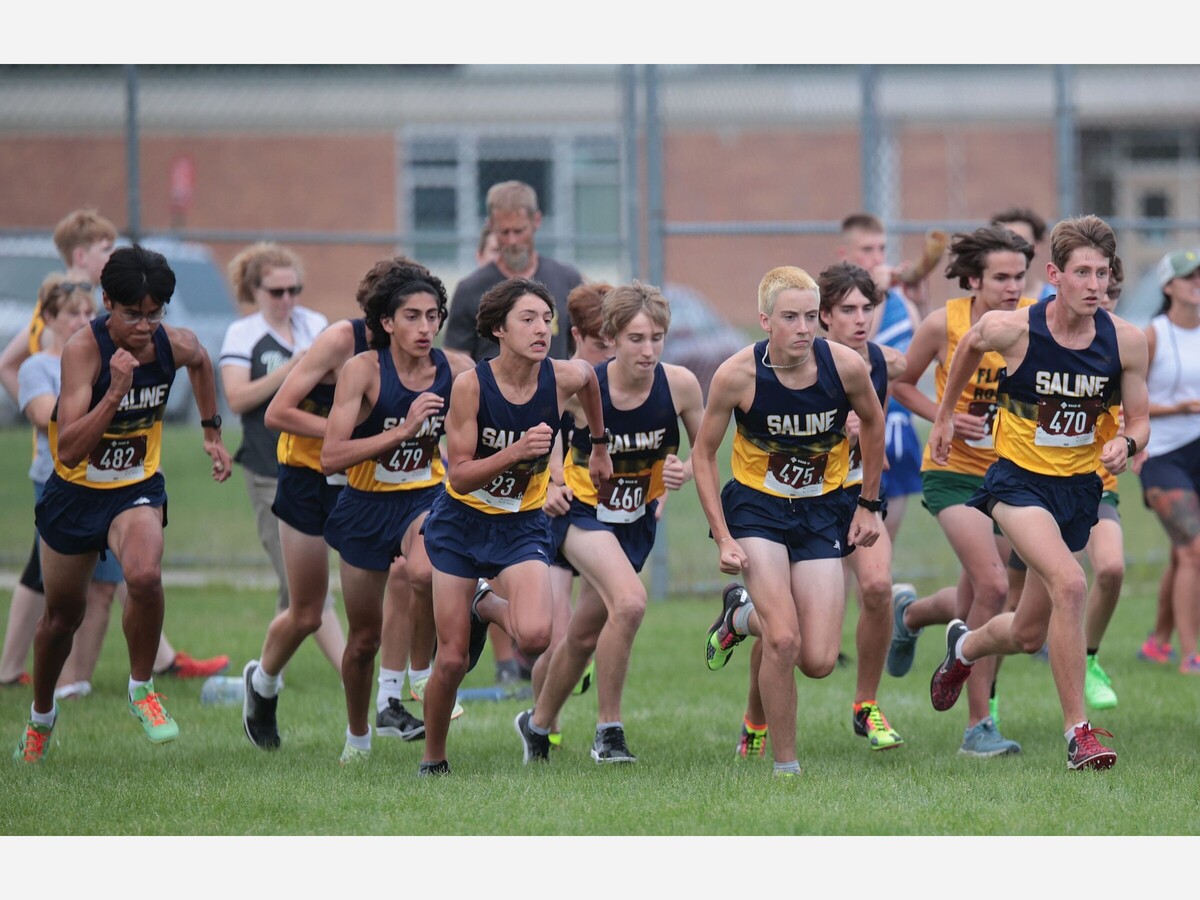 MILAN - Truman Johnson and the Saline boys cross country teams ran away from the pack to easily win the Milan Puddle Jump at Milan High School to open the season.
For our full photo gallery, click here.
Organizers split the eight teams into Division 1 and Division 2 categories. Saline, which easily won the eight-team race, was the top team among the three Division 1 teams. The Hornets swept the top 5 to finish with a perfect 15-point tally.
"It was a good start for the season. I'm excited about where we are at and ready to get into the conference schedule," said Saline boys' head coach Carl Spina.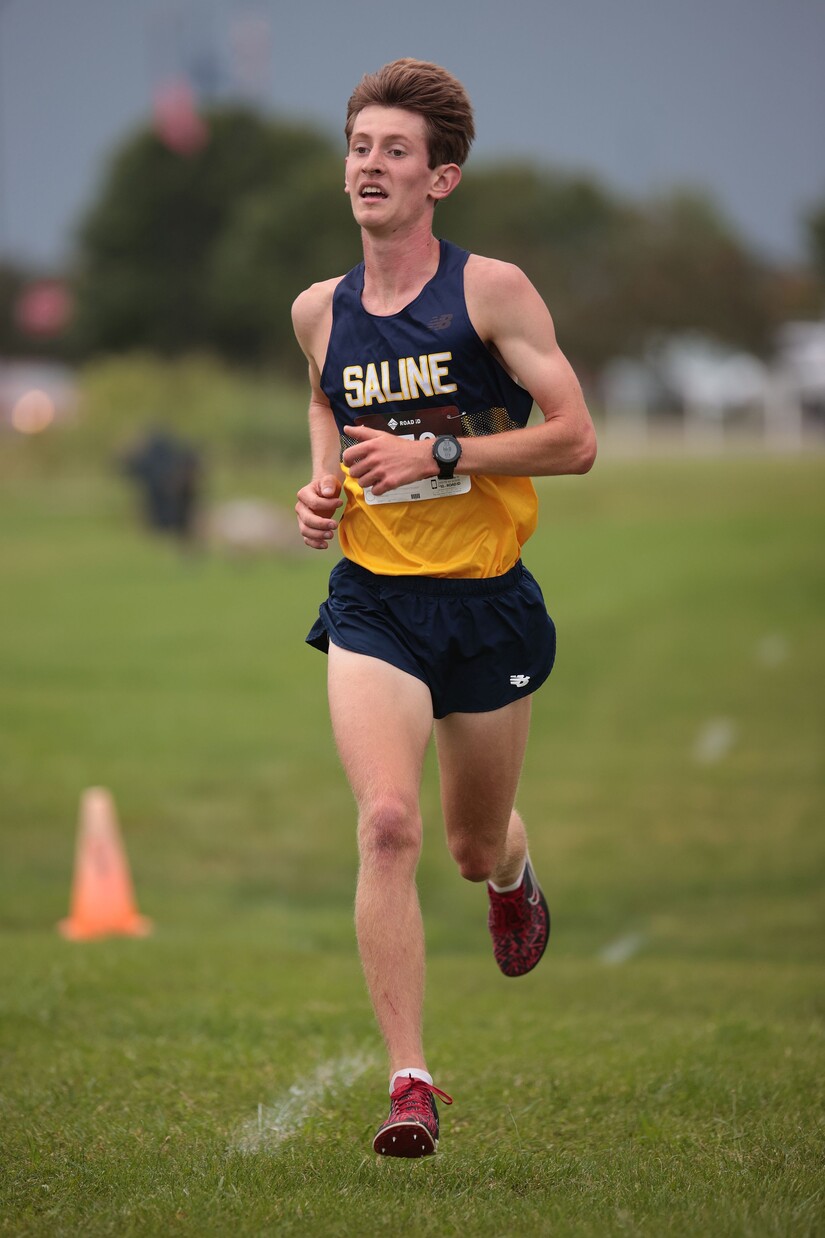 Senior Truman Johnson ran the race in 16:17.53 to win D1 race and overall race.  
"Truman's race today was just a little slower than what he ran here in late-October in ideal conditions. He looks great in workouts, and he's running better than we had expected," Spina said.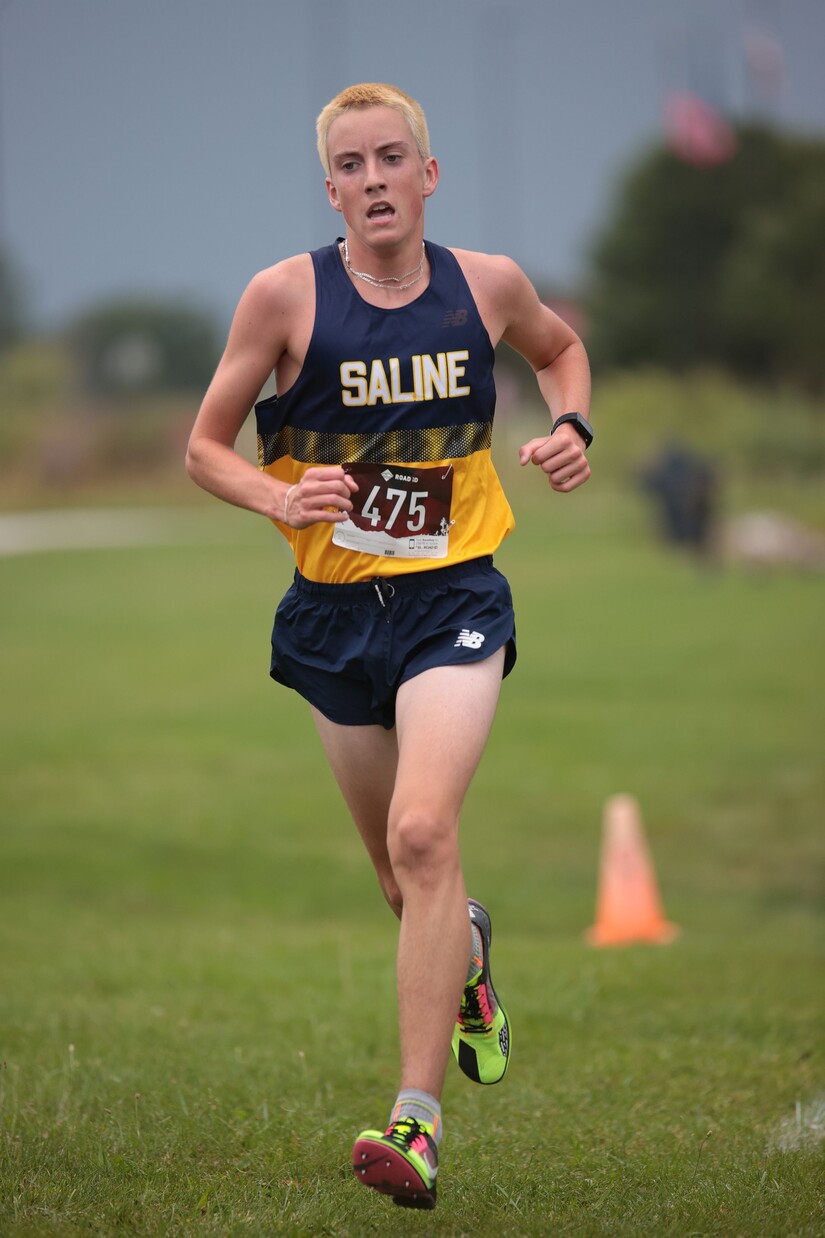 Also finishing in the scoring five were sophomore Brennan LaRusso (16:50.22), freshman Jacob Szalay (17:06.01), junior Saman Meshinchi (17:36.53) and senior Koen Lanker (17:47.78).
Having graduated so many top runners, the Hornets once again are counting on runners to step up if Saline is to maintain its position as one of the top teams in the state. And so far, that's exactly what's happening.
"Everything that happens in the 3-10 spots is a surprise right now. They are all new to varsity, and when we roll them out into these early-season races, it's trial by fire. And they are doing the job. It's a very athletic group," said Spina, who on his blog called his ninth graders the best freshman class he's coached.
Saline took 9 of the top 10 places in the race. Jack Klein was sixth, Liam Newton was seventh, Jacob Cole was eighty and Matthew Roehm was 10th.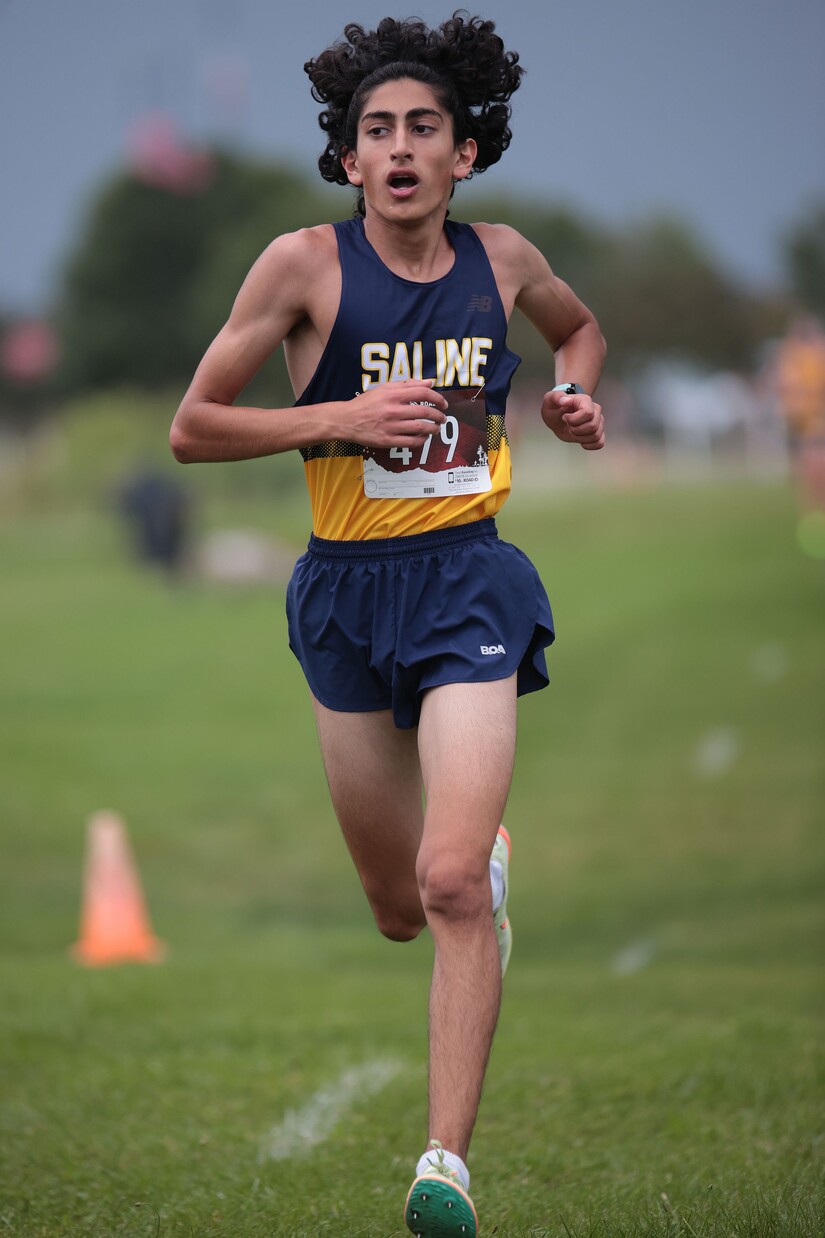 One of the runners who's stepping up is junior Saman Meshinchi.
"Saman Meshinchi being our #4 today has to be the biggest jump we've seen in a long time," Spina said. "He's one of those great stories of a kid that does the work, stays focused, and makes the most of his bits of talent."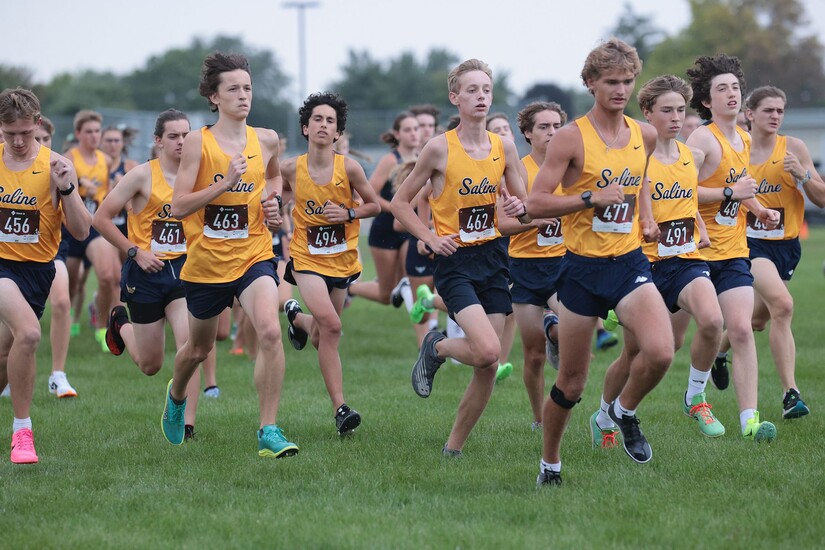 Saline dominated the boys' JV race., taking the top 19 places. The top five were Thomas Endres, Ryan Steben, Mason Liepman, Blake Mahler and Michael Munson.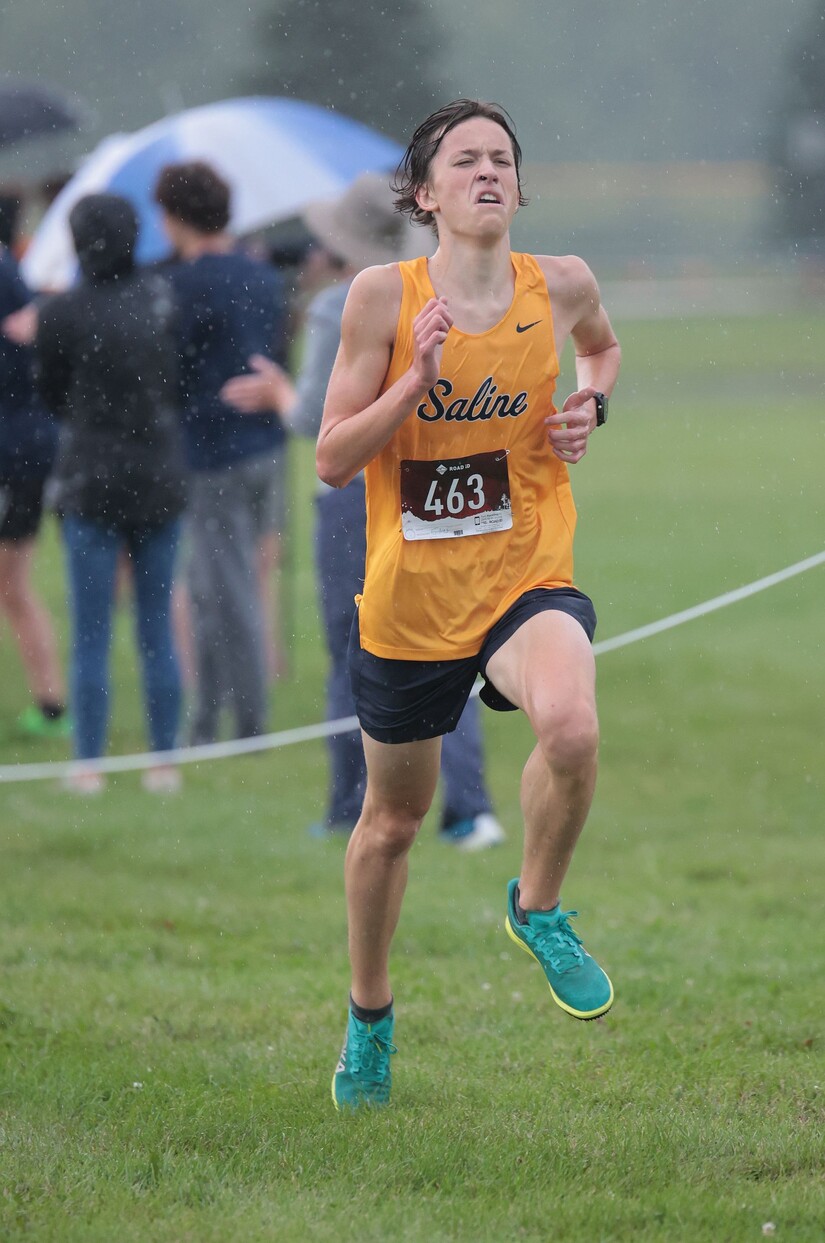 For our full photo gallery, click here.
More News from Saline