CROSS COUNTRY: Alig, Hornets Win at Milan Puddle Jumper
Image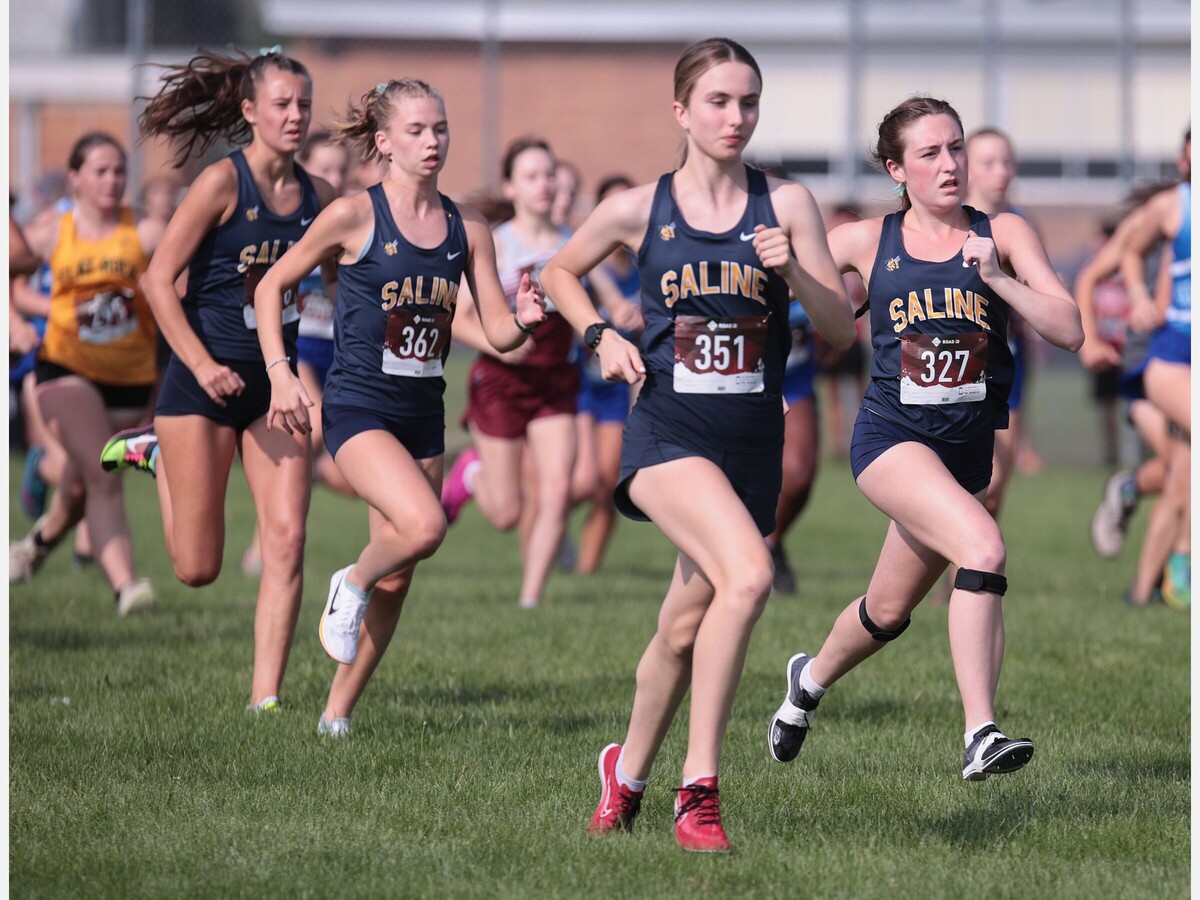 Saline senior Laney Alig and the varsity girls' cross country team started the season in fine form at the Milan Puddle Jumper last week.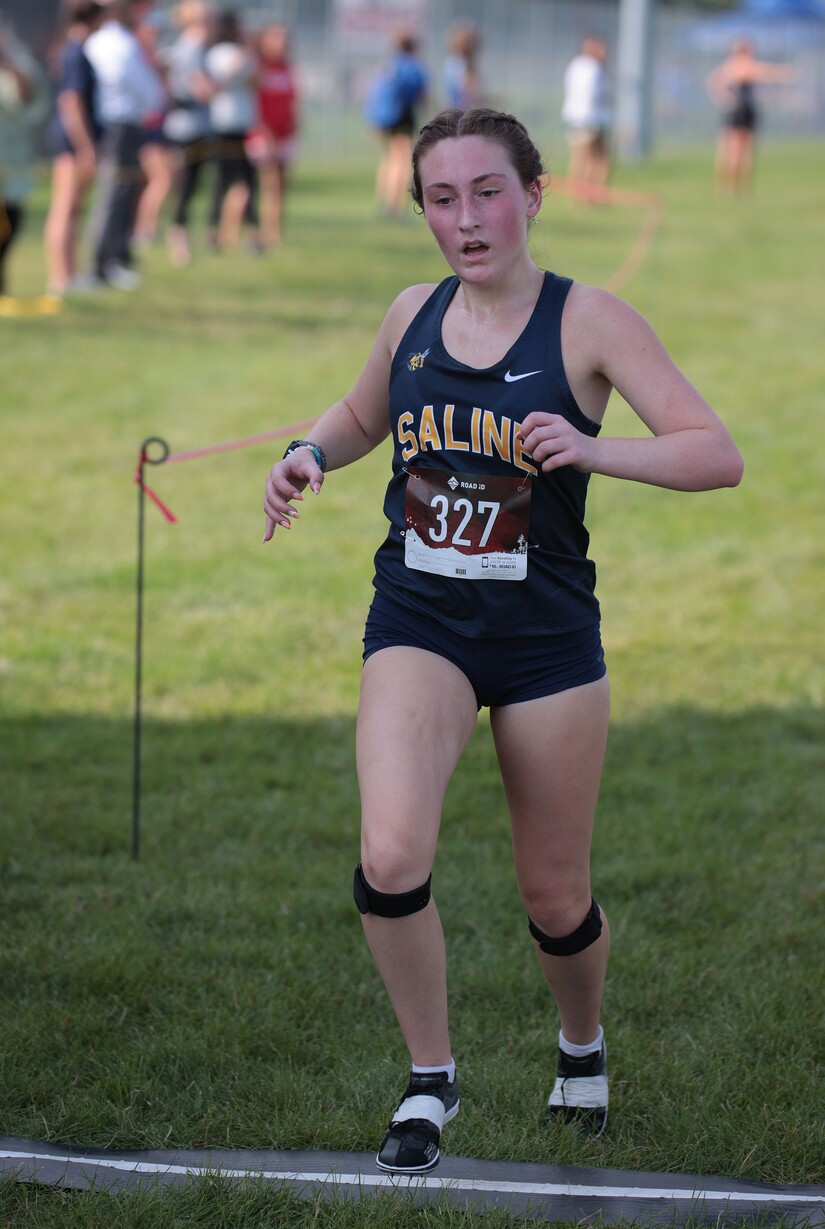 Alig won the D1 portion of the race by nearly a minute and the Hornets went 1-2-3 in the D1 race and placed 11 girls in the top 13.
Saline won the race with 17 points. Only Huron runner Sonya Shelgikar's third-place finish prevented Saline from the perfect score of 15.
Alig's race wasn't quite as easy as the D1 results indicated. The D1 and D2 teams raced together and had their results separated. Flat Rock's Megan Woelkers gave Alig a good race for much of the 5K until Alig pulled away at the end to win by about five seconds.
Alig finished the race in 19:14.42. All things considered, who has raced with the varsity team since her freshman year, was happy with the performance.
"I felt pretty good. I was a little tired from traveling last weekend and the start of school," Alig said, adding that she was happy to win it. "I'm very excited. It was kind of a tough race. We were battling it out. I wasn't sure how it was going to end. But I'm happy with the results."
Coach Derek Stern said Alig ran a gutsy race.
"With about 1k to go, Laney did a nice job of pushing the pace to play to her strengths and ended up holding off the other runner despite her very strong kick," Stern said.
Not only has Alig been on the team since her freshman year, but she's been around the team since seventh grade because her older sister, Lydia, was a fixture on the varsity team.
After the race, Laney cared for ailing teammates in pain after battling the heat and humidity that worsened during the race. Clearly, Alig has realized her role as a leader on the team.
"It means a lot," Alig said when asked about being a leader. "We've worked a lot on being one team. I think we've accomplished that. It means a lot to be part of such a great team. We've built an environment that's about helping each other and being proud of everyone's accomplishments. We build each other up. We pick each other up on different days."
Alig hopes to make the all-state podium as a senior. She wants to break 18 minutes. She thinks the team can finish top 5 or even top 3.
"There are a lot of girls with big-time goals, and we're really excited about that," Alig said.
Stern said he believes Alig can achieve her individual goal.
"I see really good things coming her way. She's one of the great leaders on the team, along with co-captains Rebecca Rummel, Dori Cook, Avery Bogdasarian, Bailey Burt, Nancy Gage and Lucy Woehlke," Stern said. "For Laney personally, I think she has a very good chance to be all-state. She's a hard worker and is all in on the workouts we ask her to do. She's an extremely smart racer and knows what to do in virtually every situation that she faces."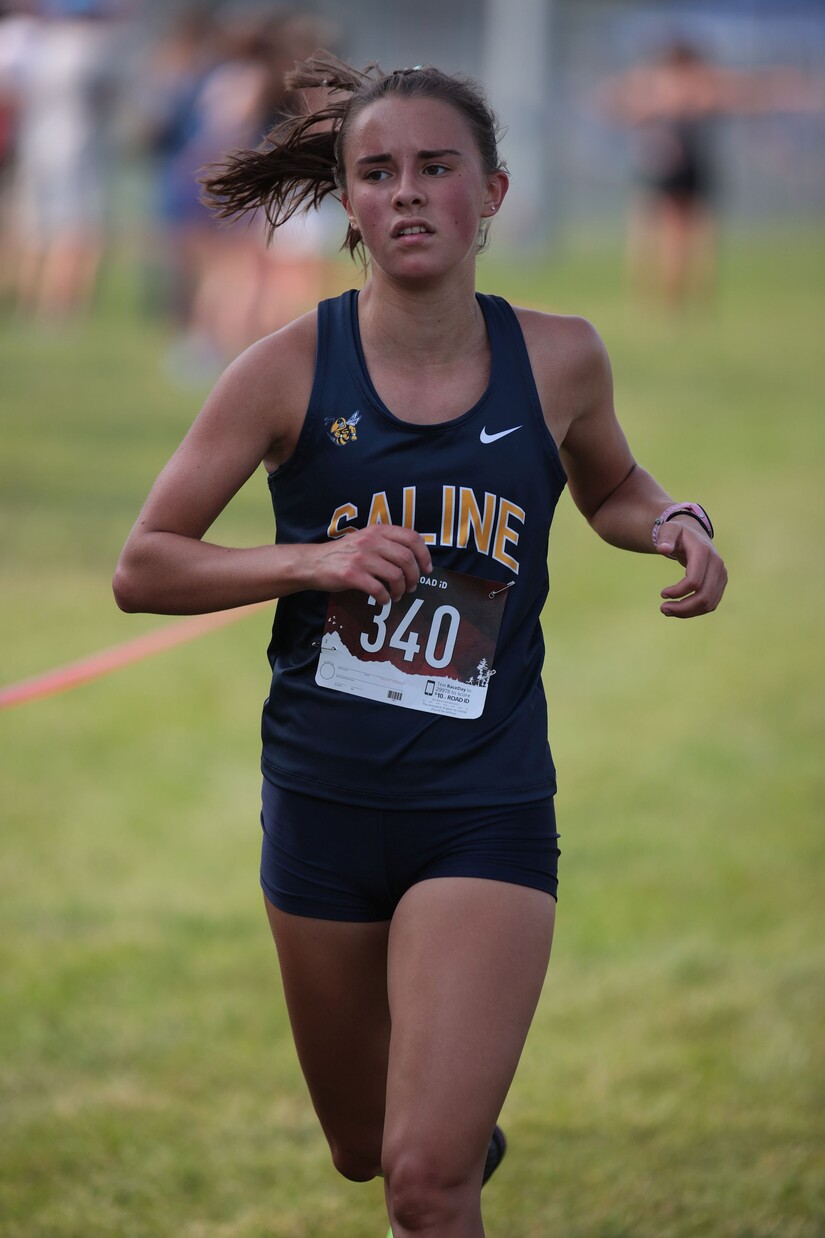 Juniors Corynn Gady (2:10.27) Mackenzie Sellenraad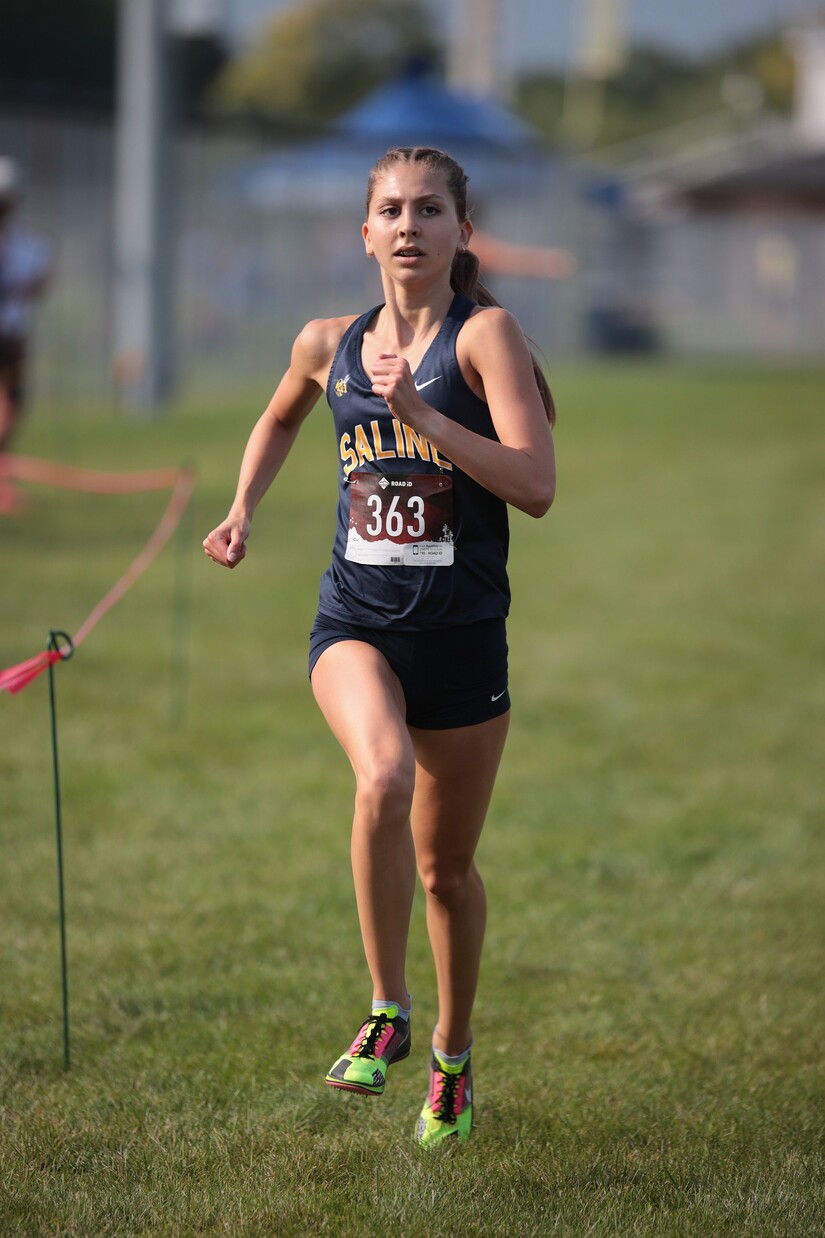 (2:28.94) took second and third. Kate Munson (20:40.18) and Lillian Schlack (20:51.13) completed the scoring five for Saline.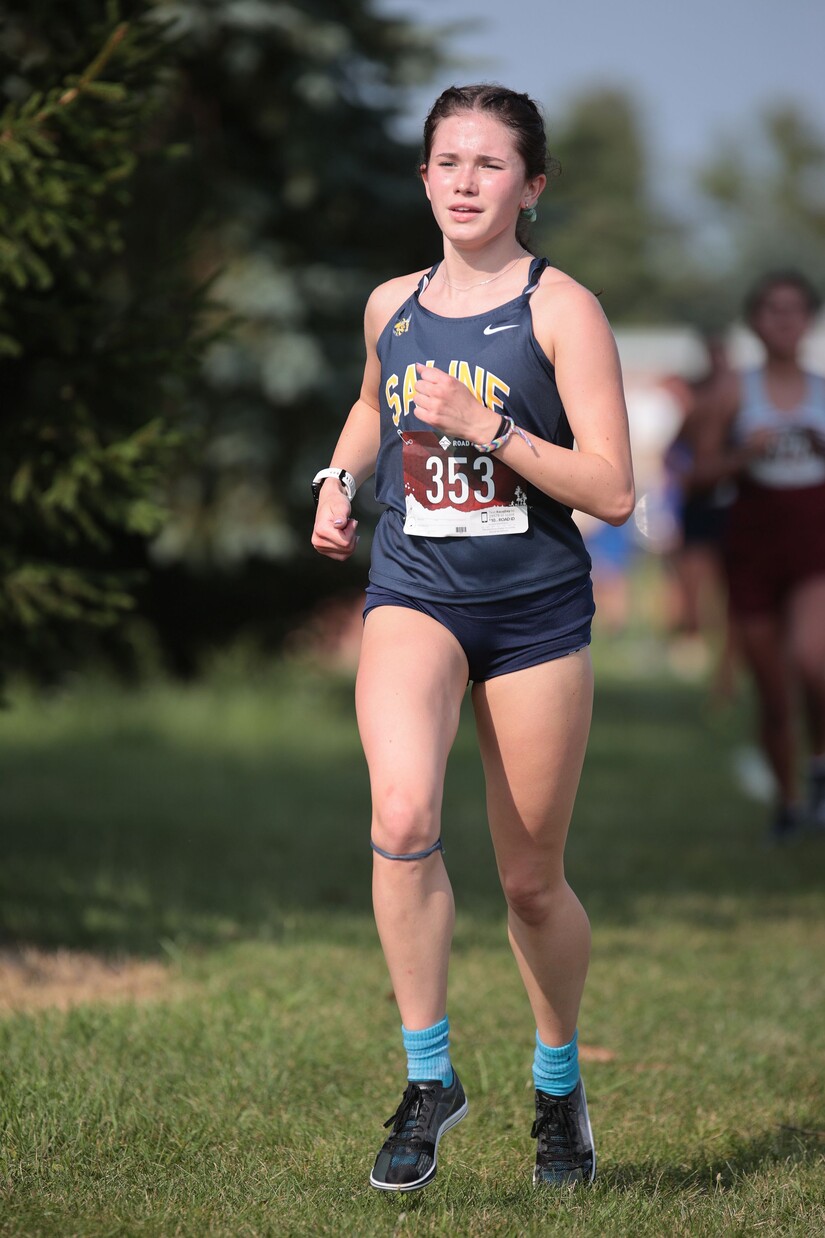 Grace Oberski (20:53), Grace Roth (21:15) and Sophie Roth (21:28) finished seventh-ninth.
"Grace Roth had a race plan that she did a nice job sticking with today as well," Stern said.
Saline dominated the junior varsity girls' race. Rebecca Rummel won the race in 22:43.023. She was followed in by Jillian Hayes, Mara McClellan, Ayla Stager and Nieve Rognes.
"Rebecca Rummel did what Rebecca does really well and ran a solid race with very even pacing. Rebecca is a very consistent runner who has been working very hard over the last few years and is starting to really come into her own. Jill Hayes and Mara McClellan also had stellar races – they work hard and it is really going to show as we get into meets," Stern said.
Grace Youngs was the only returning runner who PR'd at Milan. Stern also called attention to first-year runner Ishani Deswal.
"She ran a great race today and I think you will be seeing a lot from her in the next few years," Stern said.
More News from Saline