Ethelie "Penny" Teeter, Mother of 3, was a World War II Navy Nurse
Image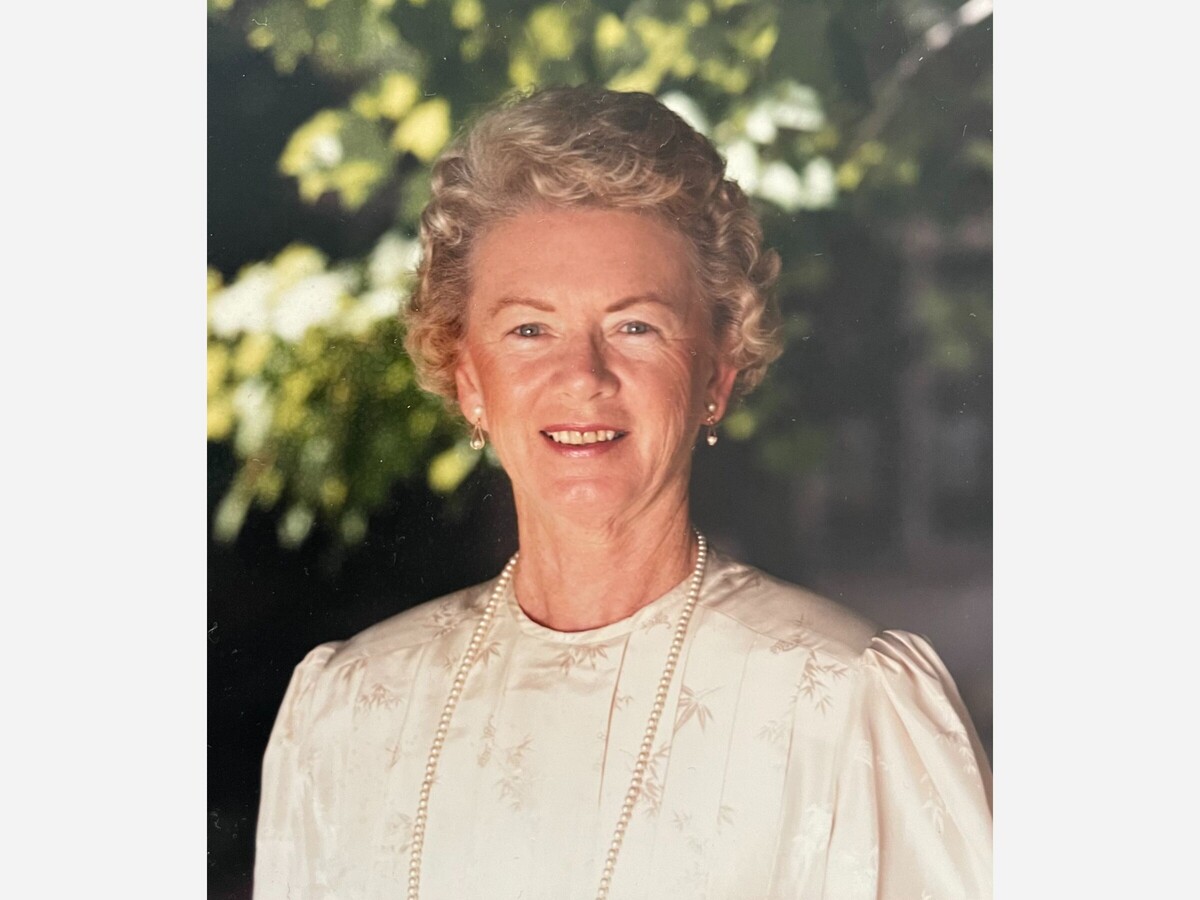 Ethelie "Penny" (Vachta) Teeter, age 102, of Saline, MI, died peacefully on Sunday, September 3, 2023 in Saline. She was born on November 11, 1920 in Cicero, Illinois, the oldest daughter of Jerry and Mae (Bigos) Vachta. P
enny graduated from Morton High School and earned a nursing degree from the University of Michigan in 1944. She was a Navy nurse during World War II stationed in Pensacola, Florida and Gulfport, Mississippi. After the war she fulfilled her dream to become a stewardess for Braniff Airlines in Dallas, Texas.
On a trip to visit her parents in Berwyn, Illinois, she began dating Paul B. Teeter, Jr. who also had graduated from Morton High School and the University of Michigan, and had served in the Navy during World War II. They were married on Valentine's Day 1948. They were lovingly and faithfully married for 60 years until Paul's death on May 28, 2008. She raised their three sons, Paul Barton III, David Randall, and George Geoffrey, while Paul's career led them to live in 6 states across the U.S. and internationally in Brazil. Raising and loving her three sons and their families was the highlight of her life. Penny and Paul retired in 1984 to Williamsburg, Virginia. In 2006, they moved to Brecon Village in Saline to be close to family.
Penny enjoyed playing golf and card games, traveling, watching her favorite baseball and football teams, and especially, spending time with family. She believed in Jesus, attended the Catholic church, and would often say, "I keep you in my prayers." In her last years, she charmed her family and many of the staff at Brecon with her poems and songs. She enjoyed music.
She is survived by her three sons: Paul of St. Petersburg, FL, Dave (Martha) of Rochester Hills, MI, and George (Mary) of Ann Arbor, MI; six grandchildren: Emily, Blair, Preston, Rebecca, Rachel, and Ryan; five great-grandsons: William, Andrew, Michael, Gabriel, and Coen; and her sister, Joy Sponholz.
In lieu of flowers, memorial contributions in her name may be made to St. Andrew the Apostle Catholic Church in Saline, MI, or to House N2 Home in Ypsilanti, MI. A committal service will be held at Great Lakes National Cemetery in Holly, Michigan on Friday, September 22nd at 10:00 am. To leave a memory you have of Penny, to sign her guestbook, or for directions to the cemetery please visit www.rbfhsaline.com.
More News from Saline