Gregarious and Charming Donald Ragland, Father of 2, Taught English and Art at Wayne Westland Schools
Image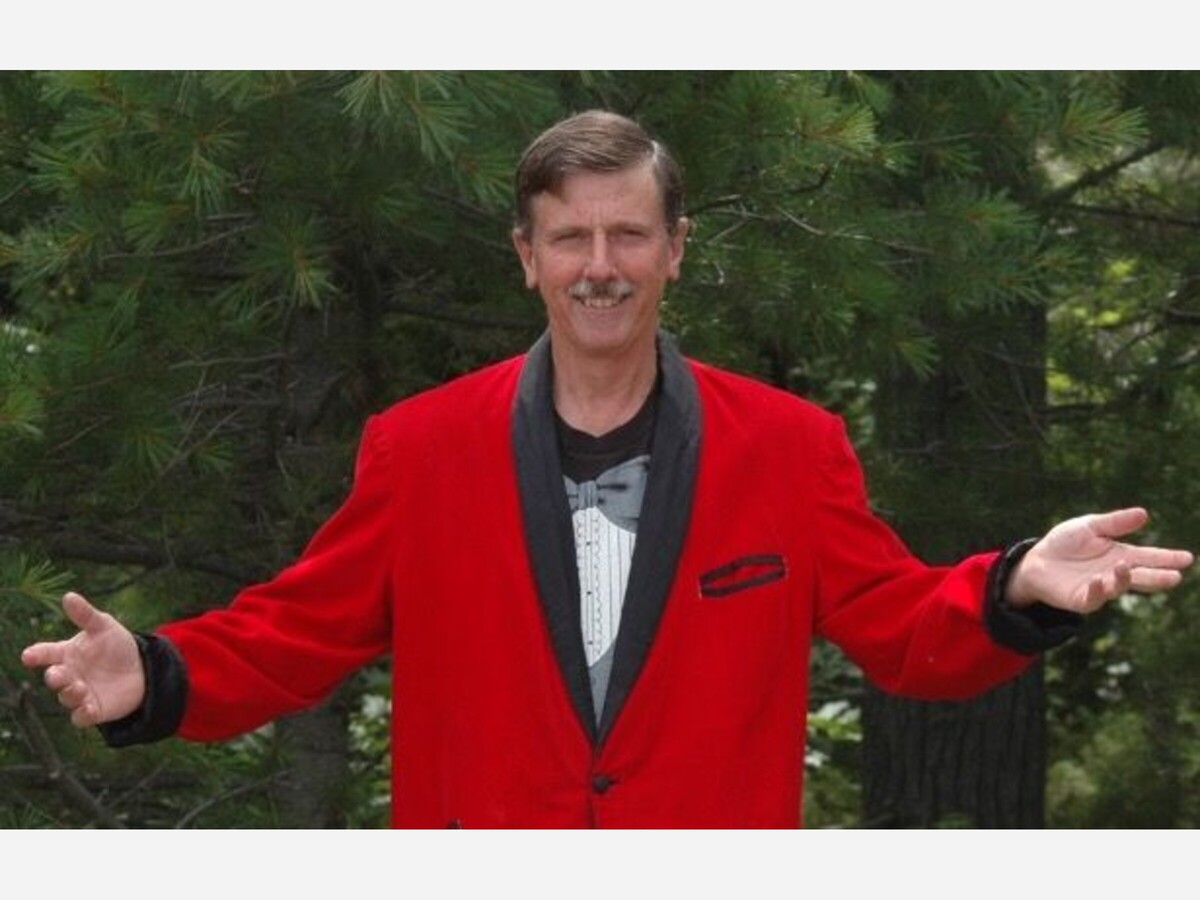 Donald Charles Ragland, age 78, of Saline, Michigan passed away peacefully on Friday, September 8, 2023 from complications resulting from his dementia. Don was born April 28, 1945 to the late Marshall Kindred Ragland and Mabel Louise (Davis) Ragland. Don is survived by his former wife Karen Lee (Martin) Ragland, two children Kelly Lee Massey (Kellis) and Parry Gordon Ragland, his grandson Travis Charles Massey and his sister Kathy (Ragland) Haskins. He was preceded in death by his son Marshall Alan Ragland and brother James Marshall Ragland.
Don was more commonly called "Rags", "Mr. Cool", or "The Baron". He graduated from Dearborn High class of 1963 and Eastern Michigan University class of 1969. He was a retired educator from the Wayne Westland School District in 1994 and was proud to retire at age 49 with plenty of time to live life. He taught Art and English. He also coached girls volleyball, and supported the downhill skiing team. Rags was proud of developing an evening class teaching bicycle safety and maintenance that took the students on many adventurous bike trips.
Soon after retiring Rags helped guide his family to live in a 34 ft. RV and travel the U.S. for over a year, covering 49 states prior to moving to Saline, MI to be near his family and friends. Once in Saline he became a substitute teacher and school bus driver for Saline Area Schools in addition to coaching youth soccer.
Rags proudly lived life on his own terms and outside of convention. In many ways his greatest gift was as an entertainer. He was gregarious, charming, funny, and a little quirky. Throughout his life he became a local legend for hosting parties and creating opportunities for others to have fun, starting with his college house at 430 N Adams. The culmination of his character was embodied best by the remote island cabin in Georgian Bay, Ontario that he purchased right after graduating college in 1970 and spent nearly every summer there since then. The Georgian Bay environment was the most special place in the world to him. In addition to the original cottage, Rags built and maintained a smaller rustic cabin. He was able to get around his financial limitations by using thrifty and resourceful craftsmanship that was later coined "Raglandizing". He loved to share his Georgian Bay paradise and over the decades he has brought hundreds of friends and family to this remote location to experience the natural beauty and the stories that have resulted are meaningful and far reaching. He often acknowledged that he had some of the greatest friends a person could have. This cabin is a substantial part of his legacy and the family intends to carry forward the tradition of sharing it with others.
A friend from a neighboring island, Katy, did a wonderful job capturing his cottage story on her podcast during his last summer on the bay in 2022.
https://rewinddesign.ca/rewinddesign/2023/1/20/s1-rewind-design-e12-rags-on-axford-island
Rags enjoyed and practiced his own art with sculpture, drawing, and painting but was especially talented at writing poems about family and friends on the loss of loved ones.
As a way to remember him, he would encourage us to spend time doing what you love with the people that you love, and to take pride in unconventional solutions as opposed to spending time and money doing so.
A Celebration of Rag's life will be held from 2:00pm-5:00pm on Sunday, October 29, 2023 at Chateau Aeronautique Winery in Onsted, MI. Located at 12000 Pentecost Hwy, Onsted, MI 49265. https://www.chateauaeronautiquewinery.com/ Please arrive at 2:00pm to listen and exchange stories with family and friends. Bringing your own stories is encouraged.
Please RSVP to karenmragland@comcast.net
Cremation has taken place under the care of Robison-Bahnmiller Funeral Home and Cremation Services. www.rbfhsaline.com His ashes will be spread in Georgian Bay.
In lieu of flowers, memorial contributions may be made to: PBS or to Wayne Westland Career Technical Center - Automotive Technology Department. Details can be found below.
PBS Foundation
Donate Online:
https://supportpbsfoundation.pbs.org/site/Donation2;jsessionid=00000000.app20101a?df_id=1520&1520.donation=form1&mfc_pref=T&NONCE_TOKEN=03A7C0DEE9AF726E0420832A164BEFD9
You can mail your gift to:
PBS Foundation
1225 S. Clark Street
Arlington, VA 22202
703-739-5051
Tax ID: 20-1476451
In Memory of Donald "Rags" Ragland
Please notify family member: Karen Ragland of donation
508 West Jefferson Street
Petoskey, MI 49770
734-320-0424
OR
William D. Ford Career-Technical Center
36455 Marquette
Westland, Michigan 48185
Directed to: Automotive Technology Department
Attn: Pam Pierce
In Memory of Donald "Rags" Ragland
Questions can be directed to: Pam Pierce
734-419-3138
More News from Saline