PRESS RELEASE: Saline Area Schools, A.R. Brouwer Break Ground on Hornet Operations Center
Image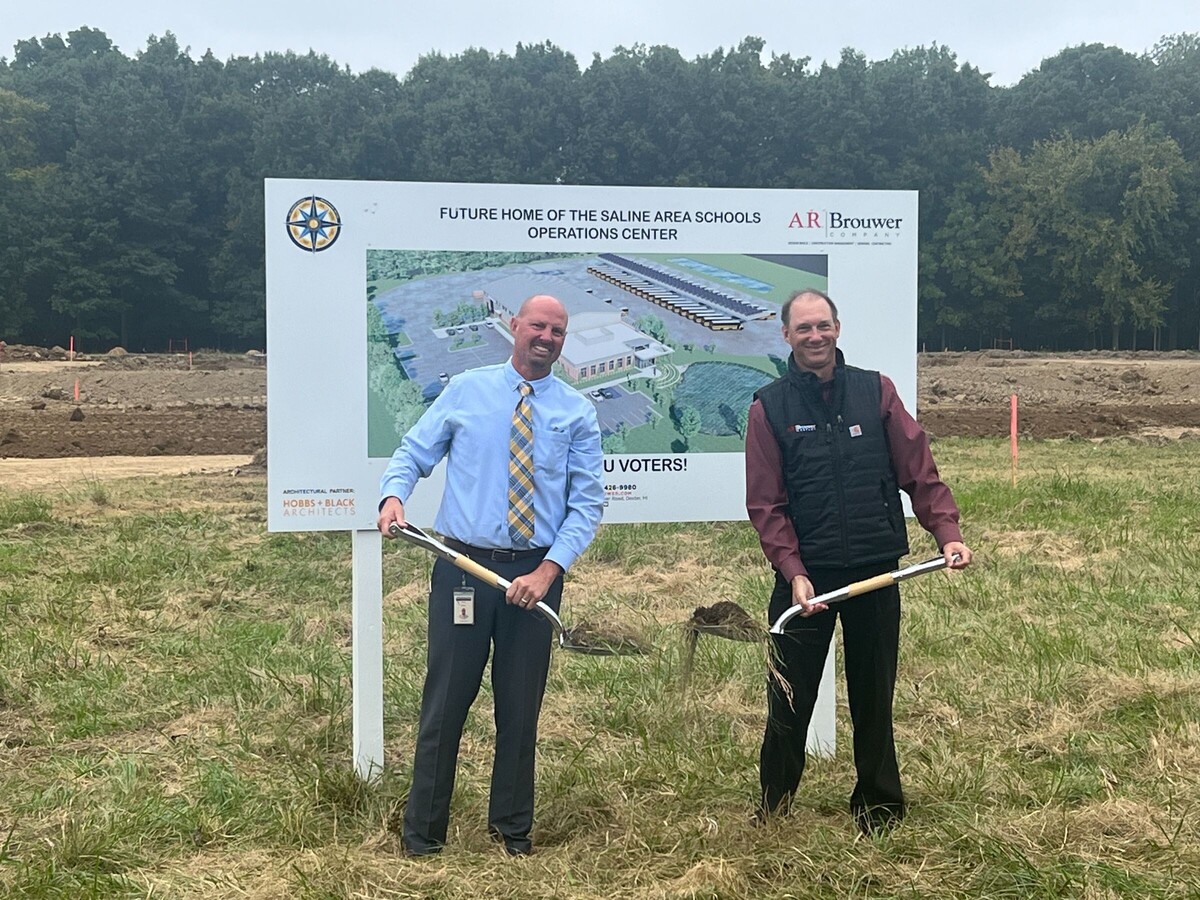 PRESS RELEASE FROM SALINE AREA SCHOOLS
On Monday, September 25, 2023, Saline Area Schools, in partnership with A.R. Brouwer Company, broke ground for the new Hornet Operations Center, future home of Saline Area Schools' Transportation and Building & Grounds Departments. The ceremony, held at 1255 Tefft Court in Saline, marked the beginning of construction for the new facility.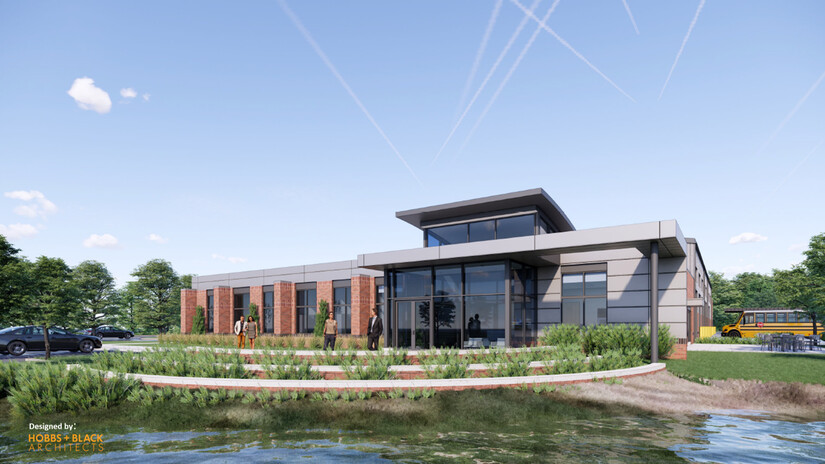 The Hornet Operations Center is one of the 2022 Saline Area Schools bond proposal projects, which earmarked $180 million for vital building site improvements to address the needs of various facilities in the Saline School District. Additional bond-funded projects already underway include upgrades to the High School HVAC system, and new roof at Harvest Elementary School.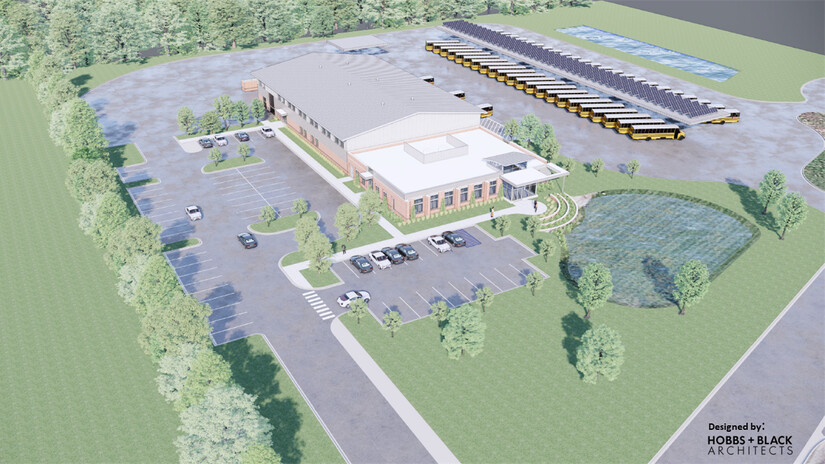 Stephen D. Laatsch, Ph.D., Superintendent of Saline Area Schools, said, "We would like to thank the voters and our community who supported this important bond initiative that will provide a better future for our students."
Rex Clary, Executive Director of Operations at Saline Area Schools, added, "The relocation of three departments to the new Operations Center will allow the existing spaces to be renovated for student use. New renovations at the site of the current Operations Department will feature a STEAM Center for our Middle School students, Middle School athletic facility upgrades, traffic flow improvements around central campus, a new Cosmetology Training Center for the South and West Washtenaw Consortium, and enhancements to the Saline Senior Center."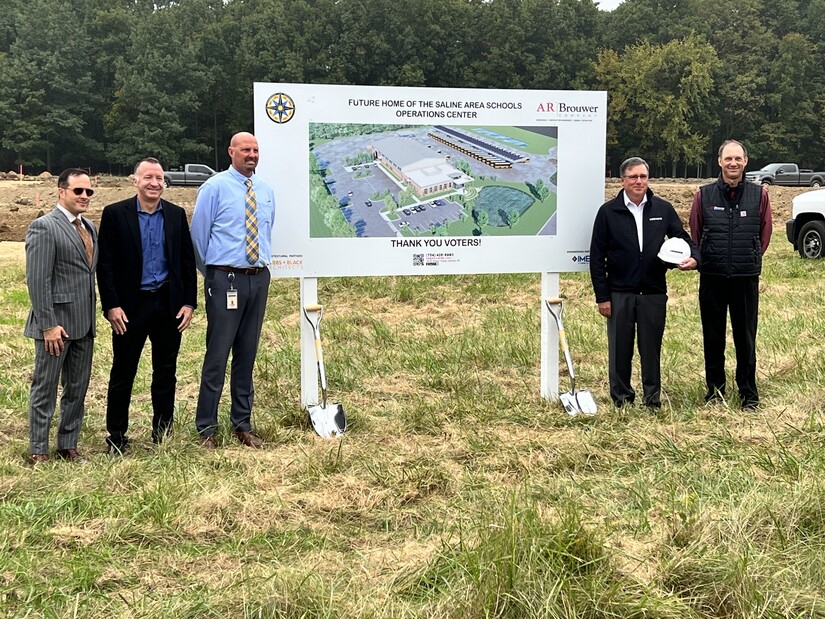 Saline Area Schools and the South and West Washtenaw Consortium are excited to include students in the construction journey. Clary said, "Building Trades students have already been exposed to the design process and will start to visit the site monthly to work & learn with experts in their fields of construction. Exposing students to a real world commercial construction site will be a great learning opportunity."
The Hornet Operations Center, spanning 26,000 square feet, will be built on a seven-acre parcel. The Hornet Operations Center will feature administrative offices and a place for bus drivers to land between routes. The project scope also includes a bus wash, a covered 40-bus parking lot, bus maintenance facilities, and outdoor grounds equipment storage. The infrastructure will be future-proofed, with provisions for electric bus charging stations and solar panels.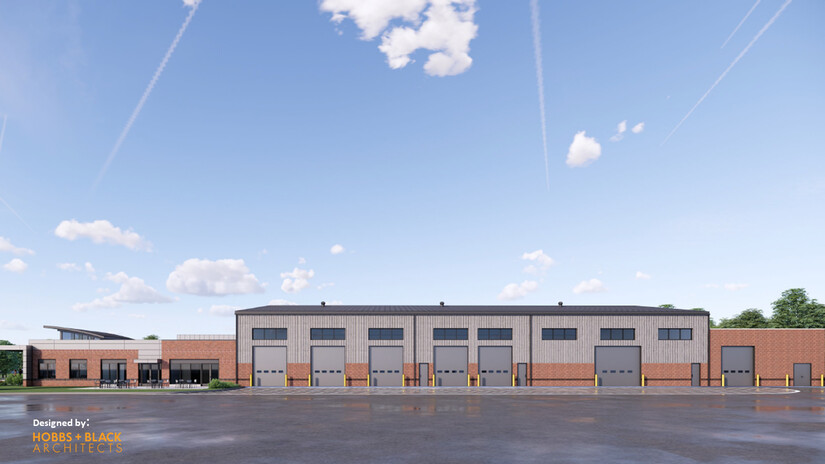 Saline Area Schools is thankful for many partnerships that have made this project possible. First, to the voters for their support of our schools, to our contractor, A.R. Brouwer, and to their team of subcontractors including Hobbs + Black Architects, and IMEG. Saline Area Schools also appreciates the partnership with Liebherr USA, from which the parcel for the new construction was purchased.
Ken Westfall, Senior Vice President at A.R. Brouwer, stated, "We are truly grateful for the privilege of collaborating with Saline Area Schools to guide this project from its inception to its successful completion in the Design/Build process. Our team is committed to bringing the Hornet Operations Center to fruition. Our goal is to construct a quality building that will endure the test of time, benefitting current and future generations."
For more updates related to 2022 bond projects, please refer to the Saline Area Schools website at https://www.salineschools.org/departments/central-office/community-relations/bond-updates/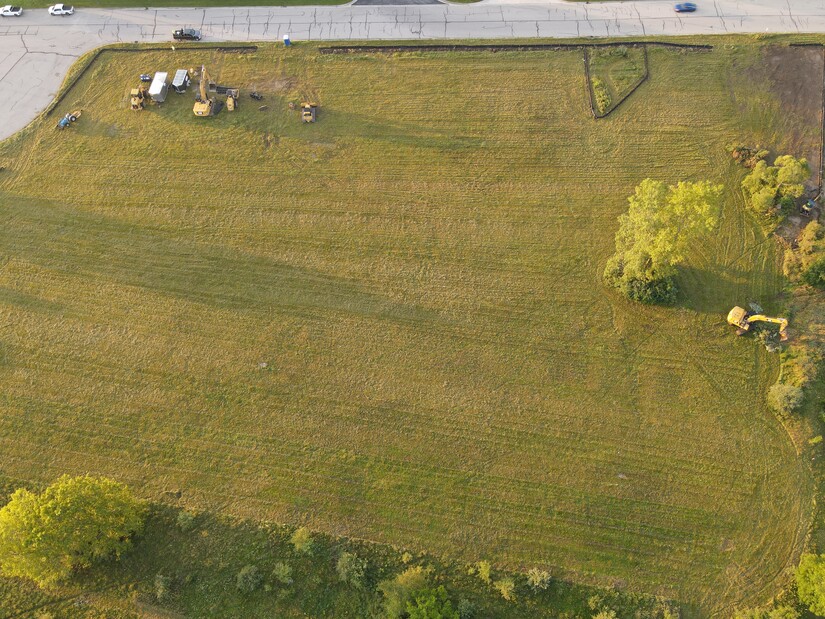 More News from Saline