Great Fall Read Begins at Saline District Library
Image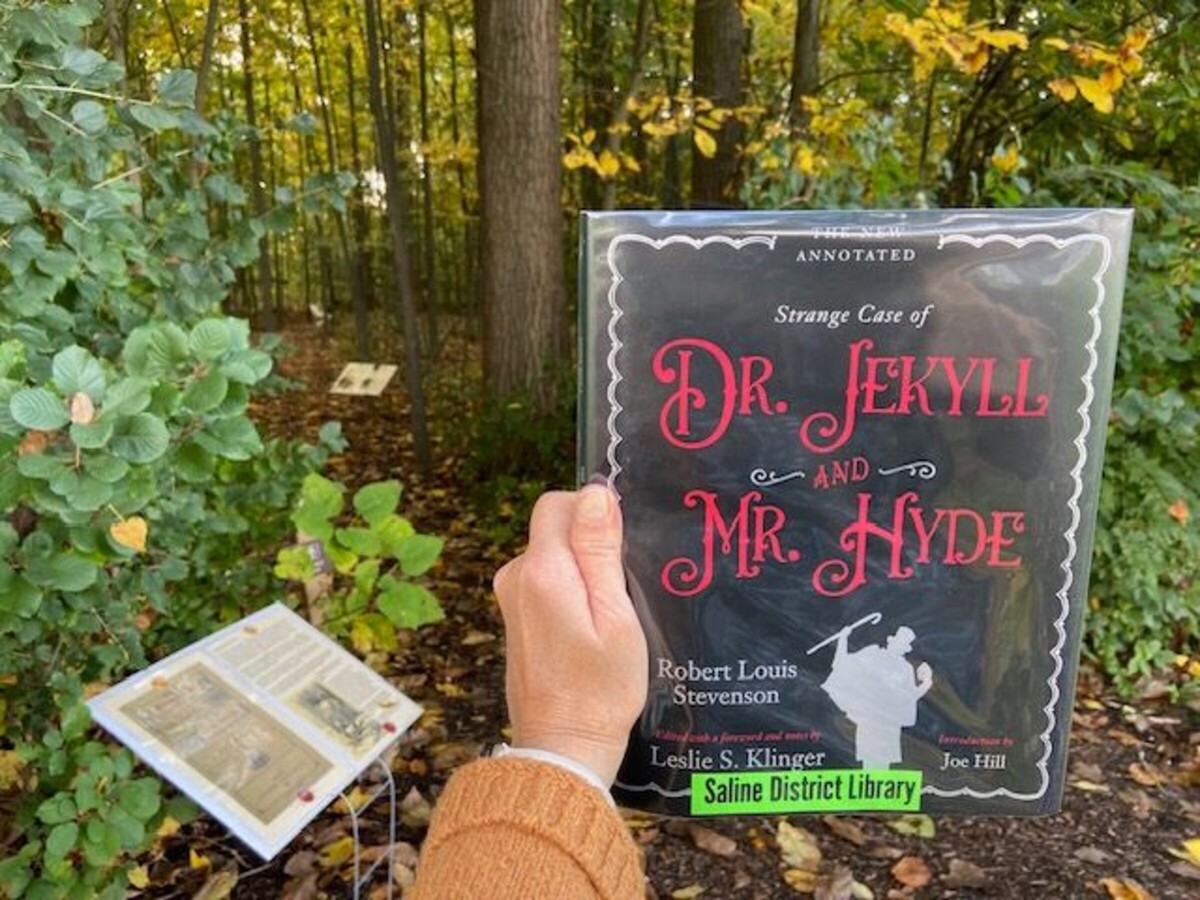 The Great Fall Read begins this week at Saline District Library. This year's chosen book is "The New Annotated Strange Case of Dr. Jekyll and Mr. Hyde" by Robert Louis Stevenson.
Teen and adult patrons can pick up a copy of the book at the library and register for the event at the library's website. Readers are encouraged to answer weekly trivia questions for a chance to win prizes.
Participants are encouraged to expand their reading experience by taking a Great Fall Literature Read walk. The wooded trail, located behind the library, will provide stops along the path where readers can learn more about the book and its author. Hiking boots or walking shoes are recommended on the mulch-covered trail.
Readers who are looking for a hands-on experience can also register for a weekly Creepy Crafts kit that they can take home and assemble. These creepy crafts will change weekly, but supplies are limited. Some of the offerings include book boxes, potion bottles, test tubes, and charm necklaces. Photos are available at the library website.
For more information on the Great Fall Read, visit the library at 555 N. Maple Rd, or visit the website: www.salinelibrary.org.
More News from Saline