Saline Schools Take Another Step On Hornet Operations Center
Image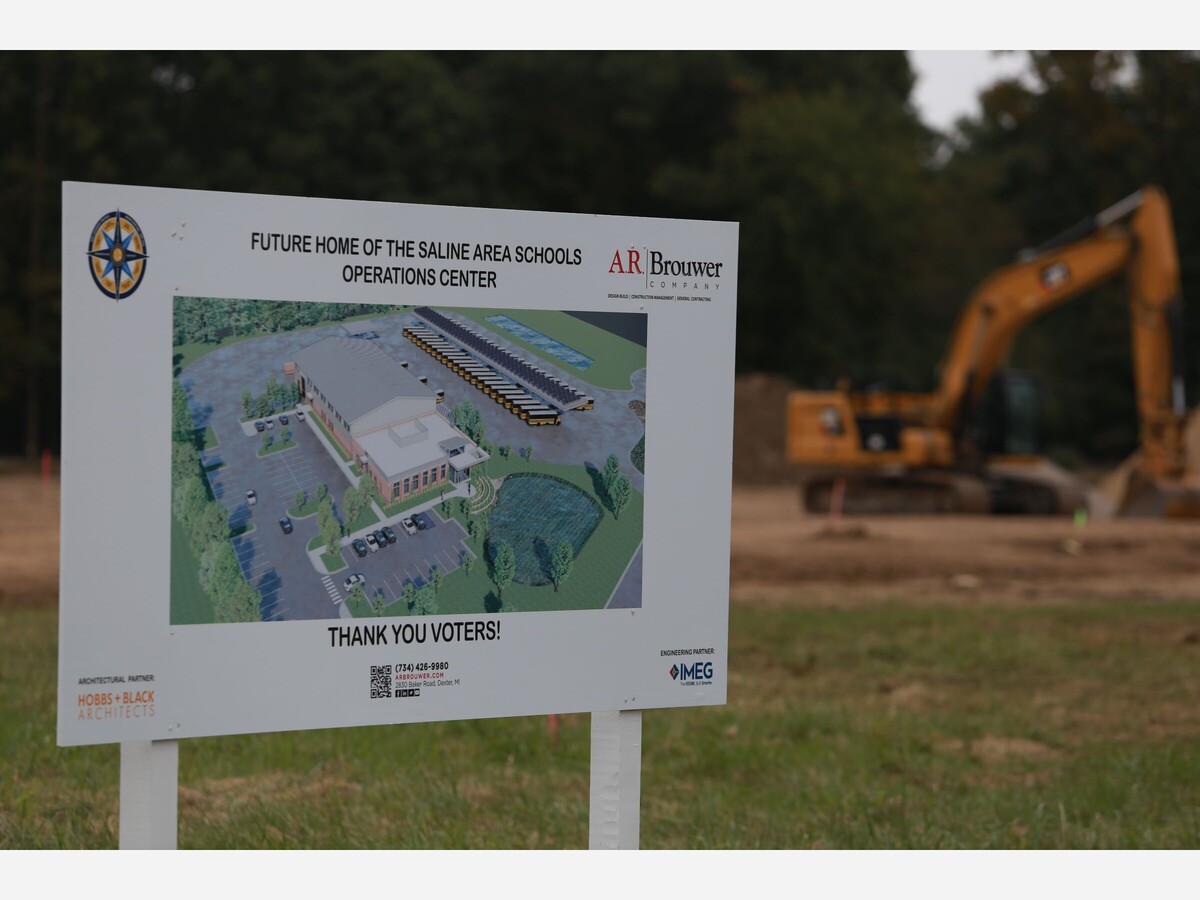 The Saline Area Schools Board of Education took another step Tuesday night in continuing construction efforts on the new Hornet Operations Center, appointing a planning firm to act as liaison on behalf of the district when working with building contractors, A.R. Brouwer.
Trustees approved a motion to tap Lecole Planners as Saline Area Schools' owner's representative during the site's construction.
According to the proposal, the "not to exceed" allocation for the agreement is $106,920 and based on 66 weeks of work between now and the end of next year.
The funds are part of $180 million designated for vital building site improvements via the district's successful 2022 bond proposal.
Director of Operations Rex Clary pitched the motion to trustees ahead of their unanimous vote to affirm it.
The price tag for the completed Hornet Operations Center is trending down from previously projected figures, Clary said, for which Board President Michael McVey thanked him. Back in July, the board approved $14,286,950 in total for the project.
"Even with the added amount, it still keeps us under the budget for the architect and CM (construction manager) for this project and we are still trending under budget," Clary said, indicating he will bring the next bid pack in front of trustees at their next meeting. "We will still be substantially under budget at this time, even with this added amount for the owner's representative."
Clary said Lecole Planners has worked with the district since 2019 and their expertise is well worth the cost.
"They've done about $5 million worth of construction with us as an owner's rep; this is a much smaller project. Right now they're currently finishing up the HVAC controls at the high school (and) they're halfway through the roof at Pleasant Ridge," he said. "I believe it's a cost effective way to use an owner's rep and a smaller or architectural firm, or an engineer, a mechanical engineer," he said. "It gives us a lot more control and a lot more feedback between the two."
Mark Paulus is the construction administrator at Lecole Planners. Clary said the agreement involves his firm working on behalf of the district for twelve hours each week.
"What takes him 12 hours would take me 20 and those are 20 hours that I don't have," Clary said, "and I don't have the expertise in construction from building, from starting from the ground up."
When completed, the Hornet Operations Center will be a 26,000 facility on seven acres and will be home to the transportation department as well as the buildings and grounds department, according to a district press release. The site is just north of the Saline Department of Public Works on Tefft Court.
More News from Saline