Career and Tech Education Open House Nov. 29
Image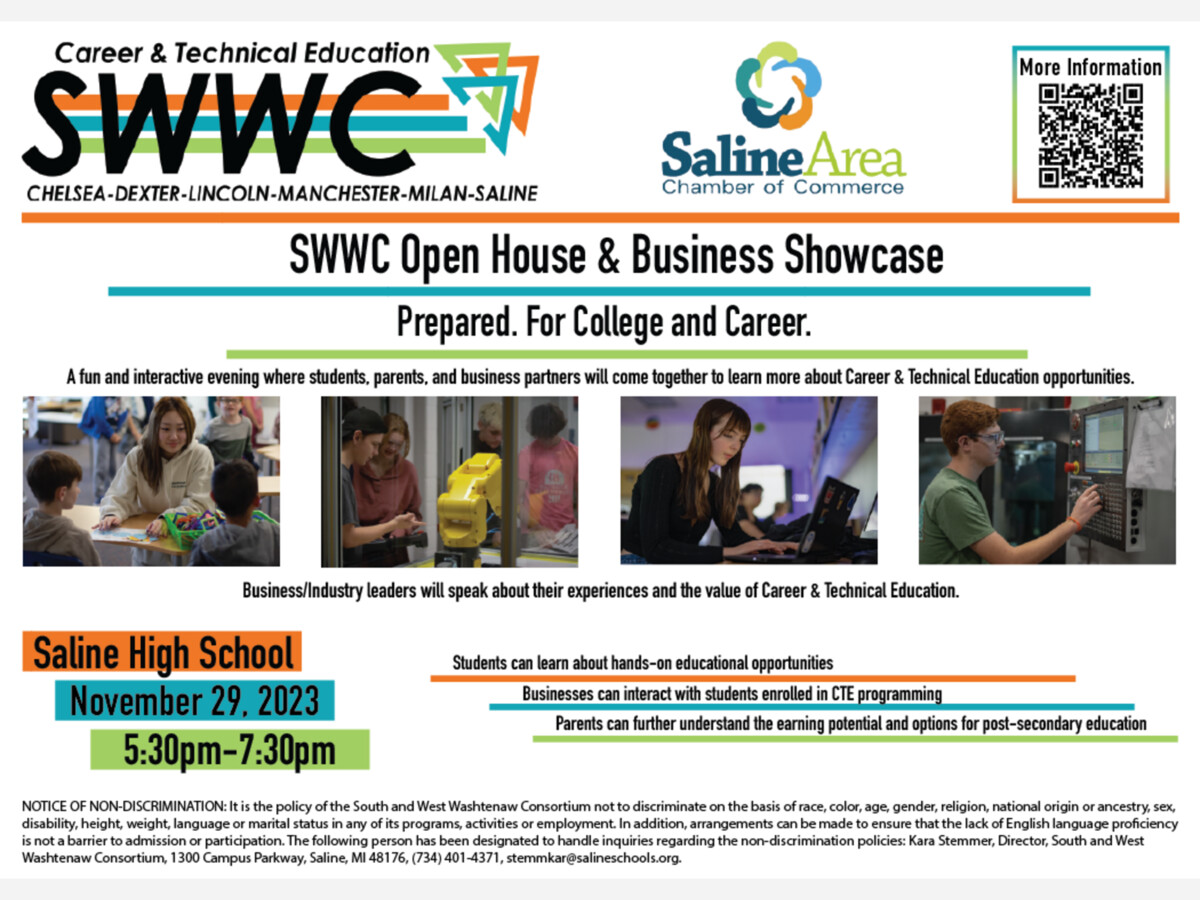 It's that time of the year again when we are excited to announce the return of our third annual South and West Washtenaw Consortium (SWWC) Open House and Business Showcase. On Wednesday, November 29, 2023, from 5:30 p.m. to 7:30 p.m., we invite all current and prospective SWWC families to meet our Career and Technical Education teachers, tour our impressive labs, network with professionals from the industry, and enjoy a free delicious meal prepared by our Culinary Arts program. This exciting event will take place at Saline High School.
Business and Industry leaders are invited to be part of this well-attended event. Registrants will be provided a 6-foot table to present information regarding their business/industry to prospective 10th-grade SWWC students and families as well as current 11th and 12th-grade SWWC students. Click here to register; space is limited so we encourage you to reserve your spot! Registration ends October 15, 2023. Additional information will be provided leading up to the event. If you have any questions, please contact SWWC Administrative Assistant Emily Koch at koche@salineschools.org or (734) 401-4373.
Thank you for your consideration, and we also invite you to explore our website to learn more about the SWWC.
More News from Saline