City of Saline Considers Paid Parking for Downtown Lots
Image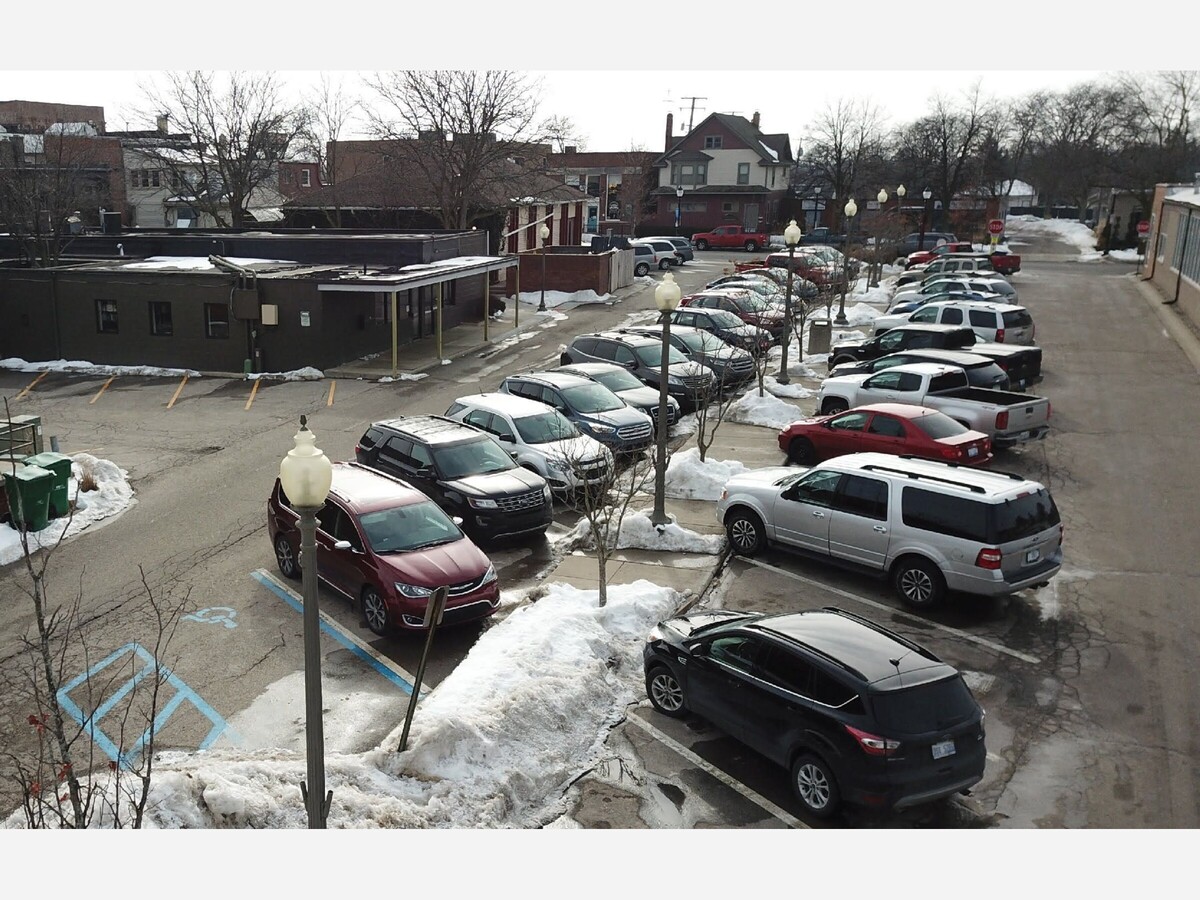 According to City of Saline Director of Economic Development Ben Harrington, there is no such thing as free parking - just like there's no such thing as free lunch.
So, sometime in the near future, when you visit downtown for a quick bite to eat, you might also have to pay $1.60 for parking on top of your lunch bill.
"I think one of the most important things to think about with parking, in general, is there's no such thing as a free lunch. Free parking does not mean that it's free. It means that the city or the taxpayers are effectively subsidizing it. There's a cost. It exists, whether we want to acknowledge it or not," Harrington said, speaking Monday night during a city council work session on a proposal for a new paid parking system.
In that respect, the city has subsidized downtown parking for a long time.
Harrington noted that Ann Arbor charges for parking. Ypsilanti charges for parking in some areas. The question Harrington had was, does Saline offer enough to charge visitors for parking?
At first, he wasn't sure. But after discussing the topic with several owners of downtown businesses and properties, he was surprised to learn that many people think now is the right time to institute paid parking.
"One reason is that (paid parking) will (make visitors) cycle through prime spots in our lots," Harrington said.
There's also plenty of free parking available on the street and at Saline City Hall - which he notes is just 1,300 feet from Carrigan Cafe - less than many people walk from their parking space to a store in the Briarwood Mall.
"So I do think it's fair to charge a very nominal rate," Harrington said. "If you ask anyone, do you like paying for parking? You're going to answer, 'No.' I don't like paying for parking in Ann Arbor, but it has the services, amenities and things that I want to do. I think that will be the same case for Saline and I think we're tending in that direction to continue to add amenities and continue to add justification to pay for that $1.50 an hour."
Monday's discussion was the latest resurgence of an issue hotly debated for decades. It's unclear if the Saline Police Department has resumed parking enforcement since a court ruling called into question the legality of chalking tires - but even before the court ruling, enforcement was uneven. Many of the lots downtown currently allow four-hour parking.
Paul Geragosian, owner of Brecon Grille, has for years advocated for loose parking standards and lax enforcement. He was unable to attend Monday's meeting but sent a comment to be read to council.
"This would be a major mistake. There is not a parking shortage in our town. There is a vacant storefront surplus. And by introducing paid parking, it will just continue to discourage commerce and continue the mass exodus of uptown businesses," Geragosian said. "The City of Saline has more important issues to address that should be prioritized rather than experimenting with revenue streams that would cause further damage to the uptown district."
So what's being proposed? Treasurer Elle Cole said the city has been exploring paid parking since last September. After studying the issue, Cole is recommending Passport Mobile Paid Parking, a service that allows users to pay via smartphone app or at one of four kiosks that would be installed. The company handles parking for several communities, including Ann Arbor. The recommendation for Saline would be a $1/hour charge for most of the public lots downtown, from 8 a.m. to 8 p.m., Monday-Friday. The charge would also be in effect the same time on Saturdays, except during farmers market season, when it would be in effect from 1 - 8 p.m.
Sundays would be free. In addition, there would be no charge for using spaces reserved for people with handicapped parking permits.
In addition, there would be a 60-cent charge. So a one-hour parking stay would cost $1.60.
Cole said that conservative estimates put the parking place occupancy rate at 42 percent. Using that number, Cole estimated that even after the capital outlay, the city would net $75,000 in year one and $129,000 in revenue in year two.
It's not clear if those estimates include the cost of police enforcement. Deputy Police Chief Andrew Hartwig said the department will be prepared to move in whichever direction council directs. He added that the recommended plan would likely require the department to perform two hours of enforcement each day.
The Passport system gives police their own apps to scan license plates and verify whether or not parking is paid. For invalid vehicles, police can use a mobile printer to print tickets.
Passport also provides a "back office" component that gives the city the ability to manage citations from the moment they're issued until they are paid. It also provides a website where users can pay fines.
This plan also calls for the city to make some city lot space available to downtown tenants and employees available for a "nominal" fee, Cole said. Councillors Nicole Rice and Kevin Camero-Sulak said they were concerned about adding parking fees to the expenses of the employees downtown.
The discussion has just begun. City staff will speak with downtown business owners about the proposal at a meeting this month. Mayor Brian Marl said he'd also like feedback from Saline Main Street and the Saline Area Chamber of Commerce.
More News from Saline
Replies
Terrible idea! Downtown Saline does not have enough draw to attract people that would want to pay to park there. Once you fill your empty storefronts with interesting businesses, paid parking might  become a viable option. 
The only winner here is the mobile parking company. How many vacant store fronts does the city need to see till they figure out paid parking is a bad idea. Where will the parking revenue be spent? 
Leave it to Saline City government to come up with new ways to drive businesses and consumers away from downtown.  This idea is preposterous when we are already struggling to fill all the empty stores. 
More dysfunctional government.  City Hall is grasping for straws for revenue sources to cover increased spending due to decades of government neglect.  We ARE NOT Ann Arbor, we are a city that needs to promote downtown commerce not impede it! Paid parking is a terrible idea but council will most likely approve it with no regard to public opinion… per usual. 
Apathetic voting continues to plague this city.  We need change…VOTE FOR IT!