Christy Monroe, Loving Mother and Wife, Worked as a Nurse
Image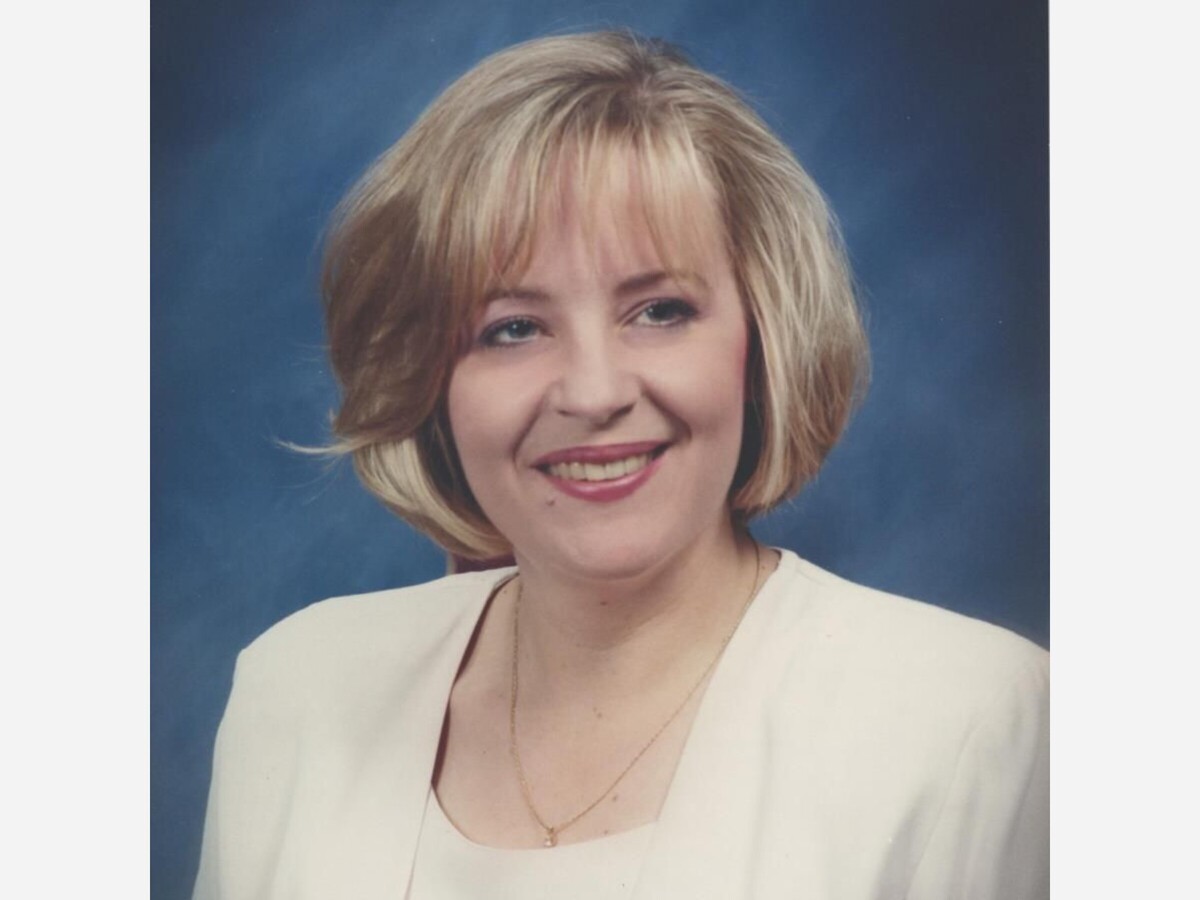 Kathryn Christine Monroe "Christy," age 57, passed away at home in Ann Arbor surrounded by her loved ones on Tuesday, November 7, 2023, after mounting a courageous 23-month battle with metastatic pancreatic cancer. Christy participated in several trials to help future pancreatic patients.
Christy was a loving mother, wife, daughter, sister, niece, and friend. She is survived and will be profoundly missed by her children Cameron and Claire Monroe, her husband John "Jack" Harrington, parents Mary Lynn and Professor Bert Alan Taylor, sister Kerry (Jay) Swanson, nephew Caiden Swanson, niece Gabriella Swanson, Aunt Carol (Jim) Trankle, Uncles Gordon Monroe Jr. and Dr. Timothy (Linda) Monroe, Godmother Betsy Morrow, stepbrothers Mark (Monika) Taylor and Scott Taylor, step-nieces Maya and Sofia Taylor, cousins Chelsea (Jordan) Miller, Ashlee (Lorenzo) Monroe-Brusa, Matthew (Cassie) Monroe, David Pehlke, Jack Pehlke, Joe Pelke, David (Stephanie) Morrow, Michael (Casey) Morrow, lifelong family friend Jane Simmermon, and many other wonderful family and friends including Anne Vara. She was preceded in death by her beloved cousin Amy Pehlke, grandparents Gordon and Evelyn Monroe, and Aunt Carol Monroe (née Wallis).
Christy received a Bachelor of Science in Package Engineering from Michigan State University in 1988, then decided to switch careers and received her BSN from the University of Michigan School of Nursing in 1992. She began her nursing career at Children's Hospital in Detroit as a neonatal intensive care unit nurse. She was then blessed with her wish to be a full-time Mom to Cameron and Claire before returning to nursing at the University of Michigan Health System in Pediatrics. Her most recent position was at the UMHS in the Pediatric Bone Marrow Transplant program. She selflessly helped many patients, families, and her own family members throughout her career as a nurse.
She adored her dogs Teddy, Louie, and Molly and will be greatly missed by Teddy who survives her.
Christy was a true angel who taught us many fundamental lessons during her life, including that the best medicine is sharing time with each other, having faith, loving with all your heart, and being true to yourself.
Christy was a long-time member of St. Andrew Catholic Church in Saline, and her motto "Pray, Wait, Trust" got her through many difficult times. She was a true warrior, enduring dauntlessly until the end. We are so grateful for the love, laughter, and time spent with Christy. Our family will be forever heartbroken at her loss.
A Mass of the Christian Burial will be held on Wednesday, November 15, 2023 at 10:30 A.M. at St. Andrew Catholic Church in Saline, MI. Fr. John Linden as Celebrant. Friends may join the family for a time of visitation at the Church from 9:30 A.M. until the time of Mass at 10:30 A.M. Burial will follow the service and will be held in the Old St. Patrick Cemetery located at 5671 Whitmore Lake Road, Ann Arbor, MI, 48105. A luncheon will follow the burial and will be held at Mac's Acadian Seafood 104 East Michigan Ave. Saline, MI 48176, at 2:00 P.M. Memorial contributions in her name may be made to St. Andrew Catholic Church or to the Pancreatic Cancer Action Network. To leave a memory you have of Christy, to sign her guestbook or for directions please visit www.rbfhsaline.com.
More News from Saline