SWIM & DIVE: Saline 3rd as Relays, Saunders Take State Titles
Image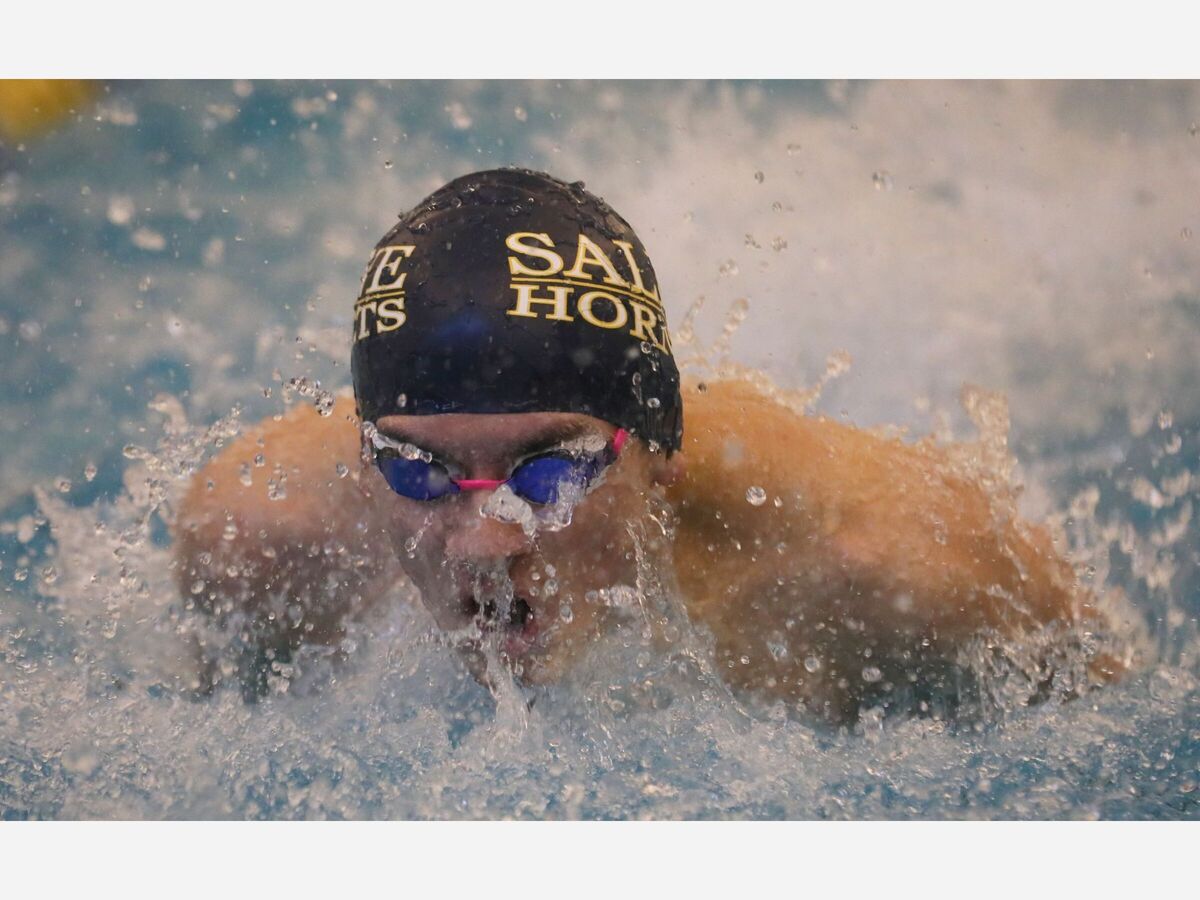 The Saline Swim and Dive brought hardware back from the MHSAA Division 1 boys' swim and dive meet, held Saturday at Hudsonville High School.
The Hornets finished in third place with 230 points, behind the state champs from Pioneer (369) and Holland West-Ottawa (230.5). Detroit Catholic Central (225) and Northville (225) rounded out the top five. 31 schools picked up at least one point in the two-day meet.
Saline had a terrific day in the relays and bookended Saturday with victories. The Hornets won the 200 medley relay in 1:30.35.  Matt Adanin, Josh Brunty, Cooper Osgood, and Ethan Saunders swam the race in an All-American time.
Saline closed the day with Saunders, Osgood, Blake Coy and Adanin taking the 400-yard freestyle relay in 3:03.84 - another All-American time.
Saline took second in the 200-freestyle relay, finishing .43 seconds behind Holland West-Ottawa in 1:23.68. Coy, Osgood, Brunty and Saunders swam in All-American time.
Ethan Saunders won the state championship in the 100 freestyle, winning the race in 44.64 seconds, to cap a fine career with the Hornets.
The Hornets had several great individual performances:
Matt Adanin, 100 Back, 2nd Place, 50.08, All-American
Josh Brunty, 100 Breast, 2nd Place, 55.87, All-American
'Matt Adanin, 200 Free, 1:41.41, 3rd Place
Cooper Osgood, 100 Fly,  5th Place, 50.88
Jason Heisler, 1M Diving, 8th Place, 348.50 Points
Blake Coy, 50 Free, 21.83, 12th Place
Andre Beduschi, 100 Fly, 12th Place, 51.78
Josh Brunty, 50 Free, 13th Place, 21.88
Andre Beduschi, 100 Back, 15th Place, 53.57