Image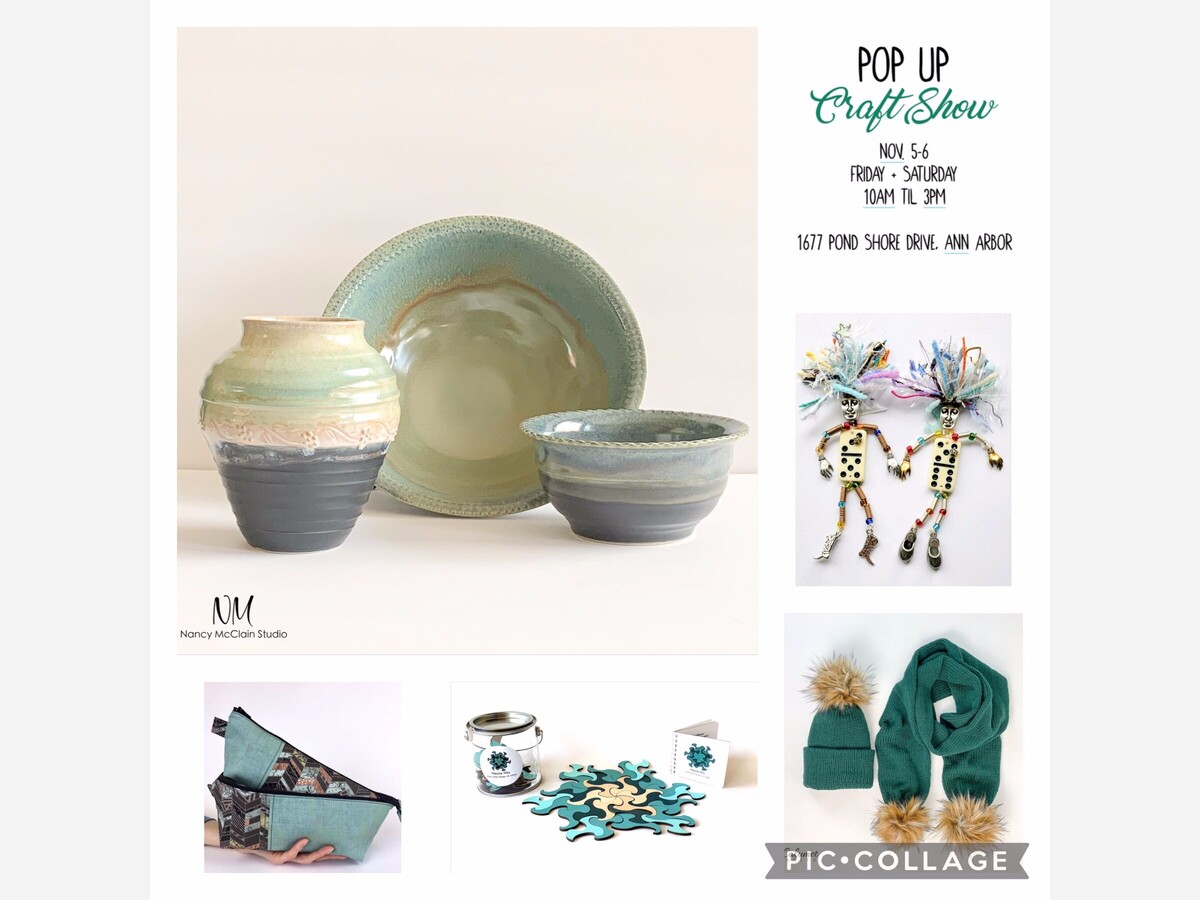 This post expresses the views and opinions of the author(s) and not necessarily that of The Saline Post management or staff.
Please join us for a Pop-up Craft Show!
November 5-6, Friday and Saturday
10am to 3pm
1677 Pond Shore Drive, Ann Arbor (Mallard Cove sub at Lohr/Textile)
Our talented crafters have assembled a show of handcrafted items and gift ideas. Stop by and show your support for local small businesses this holiday season.
• Hand built pottery
• Knit outerwear, soft toys and gifts
• Puzzles, home décor and felt jewelry
• Jewelry and pins
• Various one of a kind hand crafted bags, pouches, and gifts.
1677 Pond Shore Dr
Ann Arbor, MI 48108
United States