What to do in Saline this weekend: Friday, Dec 2 - Sunday, Dec 4
Image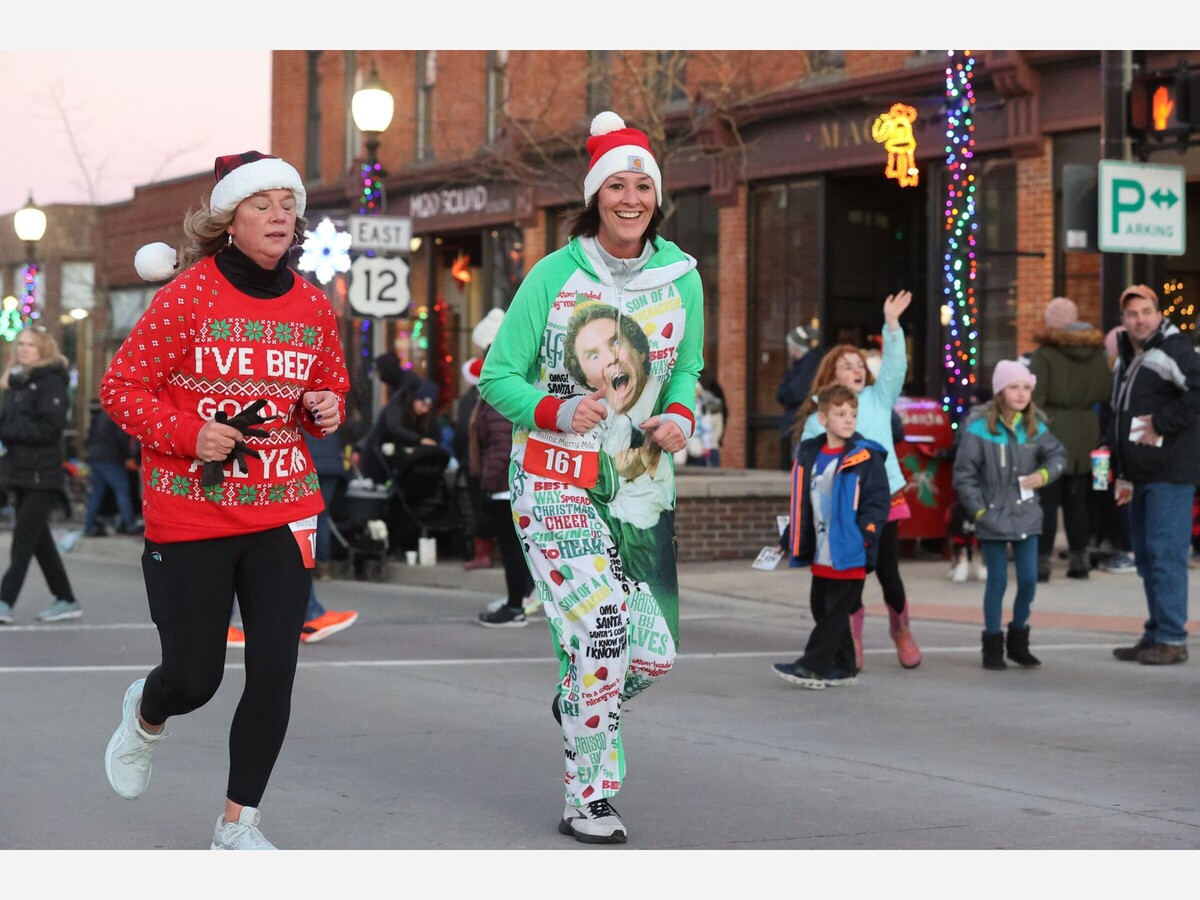 It's the most wonderful time of the year! Get your friends and family together and enjoy all the great things to do in Saline!
As always - add your events to the calendar to be featured in these posts.
The deadline for Monday's post is 2 p.m., Sunday. The deadline for Thursday posts are 2 p.m., Thursday.
...
15 things to do this weekend: Friday, Dec 2 - Sunday, Dec 4
Subscribe to our newsletter to stay up to date on local events and things to do.
---
FEATURED EVENTS
Whitepine Studios
We are excited for our upcoming First Annual Crafter/Artist Show on December 3rd from noon - 8 pm. We will have 15 local creatives selling their one of a kind, locally made, artworks and crafts. As a way of supporting our local artists, 100% of ALL PROCEEDS from sales are going to the artists/crafters. Items will start as low as $5.00 on up. There will be something for everyone. Invite friends!ALSO, enjoy complimentary cookies, enter into a Whitepines' raffle for a free art class, and kids will… [more details]
---
Loreo's Incredible Treats presents their first Pop Up Shop on Saturday, December 3rd from 12-7 PM. We will be located behind Macs and next to Carrigan Cafe. Come on in for any sweet Christmas treats! Loreo's offers chocolate covered and decorated sweets that are great stocking stuffers and table settings. Hope to see you on Saturday! [more details]
---
Keystone Church
Join us December 3rd,  from 3pm to 5pmfor this free event where all are welcome.  We will enjoy hot cocoa, live nativity animals, crafts, a bonfire and more fun together before the Saline Parade at Keystone Church!Text "christmasparty" to 734-944-5397 to RSVP.  No spam guarantee, we just want to have enough cocoa, crafts, and marshmallows for everyone! [more details]
---
First United Methodist Church
December 3rd, 2022 At 3:00 P.M.
Free Admission [more details]
---
Downtown Saline
The Saline Merry Mile returns to Michigan Avenue in downtown Saline Dec. 3 before the annual Holiday Parade.
The annual run, presented by Ann Arbor Running Company, gives runners. often dressed in holiday sweaters and Santa caps, the chance to run up and down Michigan Avenue and cross the finish line in front of a festive crowd gathered for the parade. The run benefits the Friends of Saline Cross Country, a nonprofit organization that raise funds to support the Saline cross country program… [more details]
---
Downtown Saline
The Saline Twirlettes are the Grand Marshals of the annual Saline Holiday Parade.
The 47th annual parade is presented by the Saline Area Chamber of Commerce at 5:30 p.m., Dec. 3 in downtown Saline.
The parade runs westbound along Michigan Avenue from Harris Street to about Monroe Street.
The theme of this year's parade is Christmas Around the World.
---
Other Events
Saline District Library
Fun with stories, rhymes, songs, and more, developing early literacy skills with our friends and their caregivers. This program may take place outdoors during nice weather.
This is a series that runs December 2-16.
All ages. No registration required.
Click to learn more: https://salinelibrary.org/events/#/events/u965b7vVHP/instances/bw28htZY… [more details]
---
Emagine Theater
Senior Classic Movie at Emagine Theater. Friday, December 2nd. 1:30PM-4:00PM. $8/ includes movie, popcorn and soda. Visit www.emagine-entertainment.com/locations/saline/ for more info. [more details]
---
Varsity Blues presents Moana. Friday, Dec. 2 and Saturday, December 3, Saline High School.  7:00PM. Tickets are $15. [more details]
---
Cherry Creek Cellars
Wine-ter Fest at Cherry Creek Cellars. Saturday, Dec. 3rd from 12PM-9PM, Sunday, Dec. 4th 12PM-5PM. Featuring outdoor igloos, German bier tent, German cuisine and cookies. Shop vendors  (12PM-5PM) and hear live music. (Saturday, 6(M-9PM). $5/cover charge. Fee waived if you donate a canned good (collecting for local food pantry). For more info, call 517-592-4663. [more details]
---
Downtown Saline
Saline Main Street Cocoa Crawl. Saturday, Dec.3rd, 12:00PM-6:00PM (before the parade). Sample cocoa at nine different downtown businesses. [more details]
---
Downtown Saline
Saline Area Chamber of Commerce presents Saline Annual Christmas Parade, Saturday, Dec. 3 at 5:30PM in downtown Saline. This year's theme is Christmas Around the World. [more details]
---
Miracle on 34th Street: The Musical at the Croswell Opera House with SASC. December 4th, 11:45AM-7:00PM. $52/members. Register by 11/28. [more details]
---
Saline District Library
Practice your reading skills by reading to certified therapy dog Gracie Maize. Bring your own book or borrow one of ours! 
Ages 6-11. No registration required, check in at the youth desk the day of the event to signup for a 10 minute reading session. Click here to learn more.  [more details]
---
Dexter High School
Unpack the lights and find a poinsettia, it's time for the Dexter Community Band's annual holiday concert.
The music variety will feature creative arrangements and many recognizable favorites. Jingle Bells, Rudolph, Frosty, Good King Wenceslas, Silver Bells, O Christmas Tree and something about letting it snow.
Pieces include Leroy Anderson's A Christmas Festival and The Eighth Candle, a rhythmically dynamic celebration of Hanukkah from Steve Reisteter, who gave the French horns a special… [more details]
---
You're in the loop! For more things to do, or to post your own event, visit our Community Calendar.