HOCKEY: Ronewicz Hat Trick Helps Saline Scorch Skyline, 11-3
Image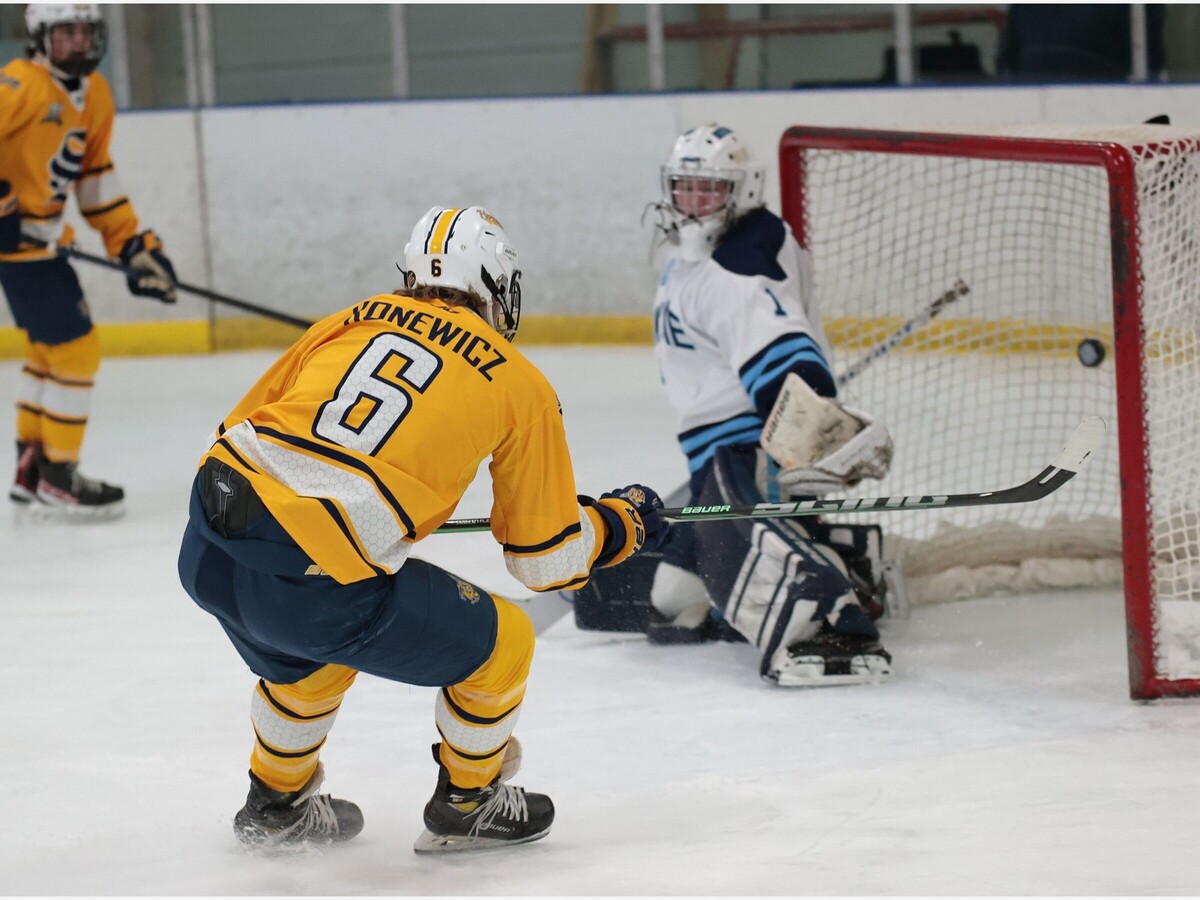 CHELSEA - Senior Bryce Ronewcicz completed the hat trick to help the Hornets defeat Skyline, 11-3. Ronewicz's three goals give him a team-leading 21 for the season.
Junior Blake Woodrel and senior Gavin Bird each scored twice. Cameron Merrick, Giuseppe Giacalone, Andrew Updkike and Mateo Iadipaolo also scored for the Hornets. Tristan Trier had two assists.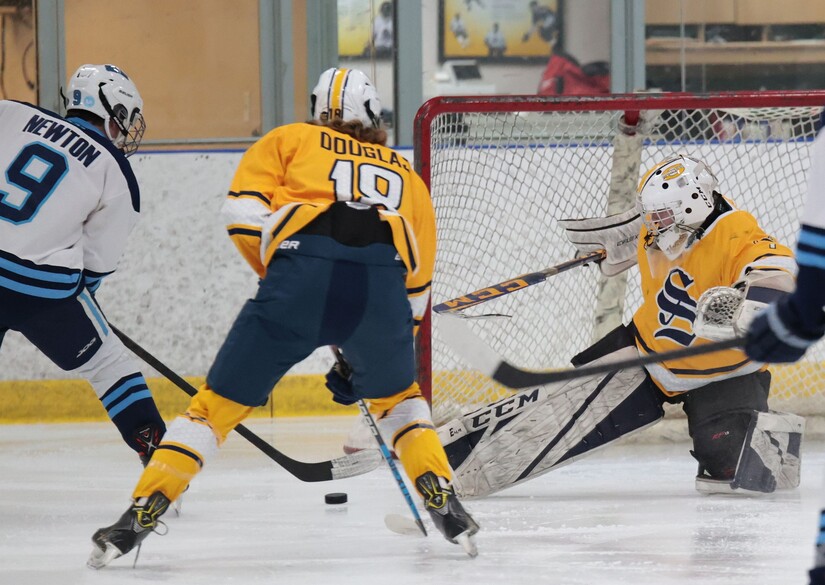 Drew Helmer made several sensational stops in goal for the Hornets.
Saline improved to 16-2-1 and the Hornets, who have already clinched the SEC Red title for the second straight year, remained unbeaten in the conference.
Here are some highlights from the game.
After two periods, Saline led 2-1 on the goals by Ronewicz and Merrick, who beat the Skyline goalie with a low point shot. Skyline went to their dressing room talking about "shocking the world" with an upset over Saline.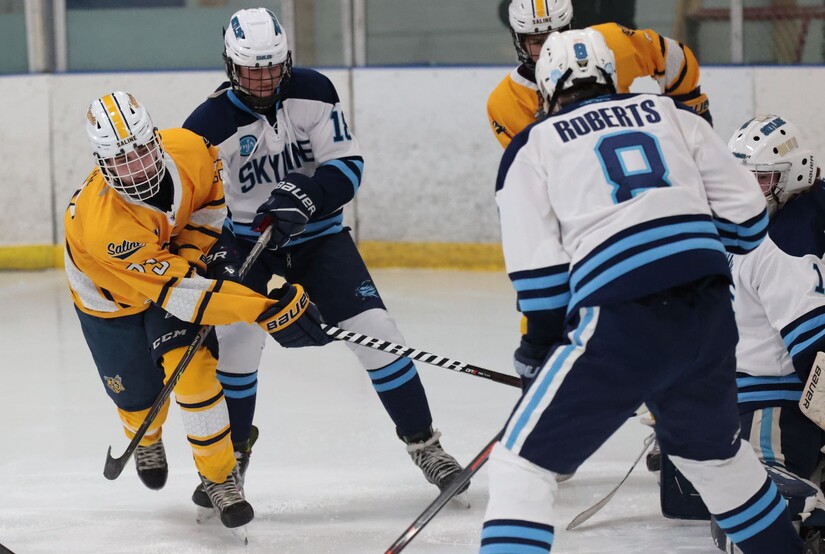 Saline went up 3-1 when Bird pounced on a loose puck in the slot and swept it past the goalie.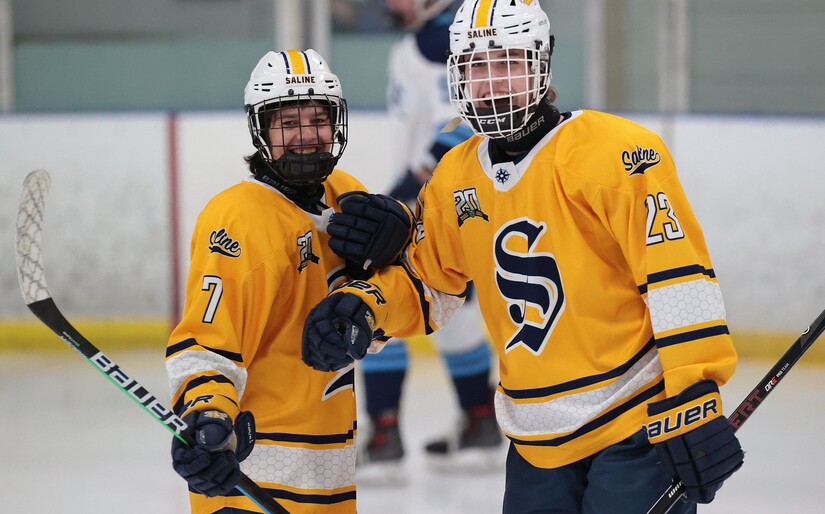 Skyline got that goal back when on a scramble in front of the Saline goal.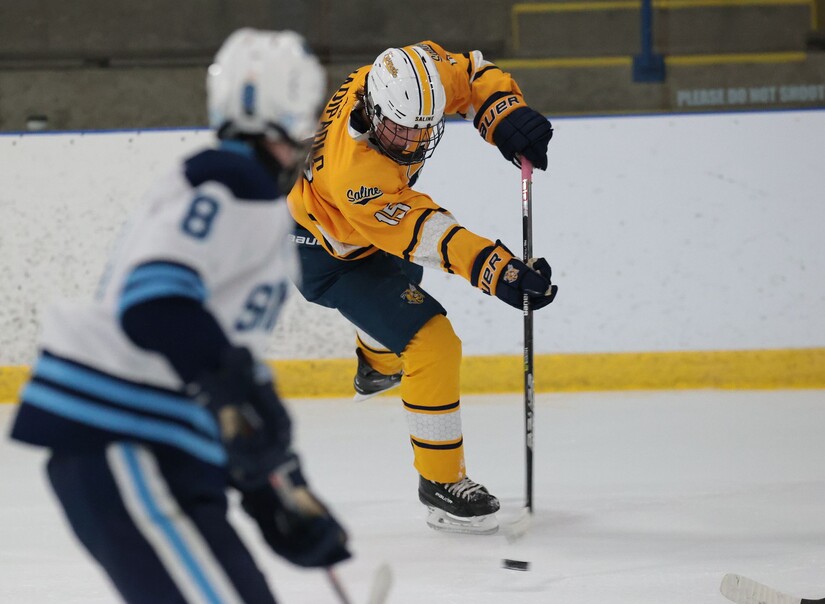 Saline rebounded to take a 4-2 lead on a wrist shot by Iadipaolo.
Giuseppe Giacalone  scored to make it 5-2 Saline, converting a pass sent through the slot by Trier.
Ronewicz made it 6-2 when he tried a wrap-around and then got his own rebound and fired it home.
Moments later, Antonio Giacalone and Ronewicz scored on the Rush. Giacalone feathered the pass between the defenseman's skate and stick to Ronewicz, who chipped it past the helpless goalie. Saline led 7-2.
Woodrel's second of the night, a snipe that came as he sped down the left wing, make it 8-2 in the second period.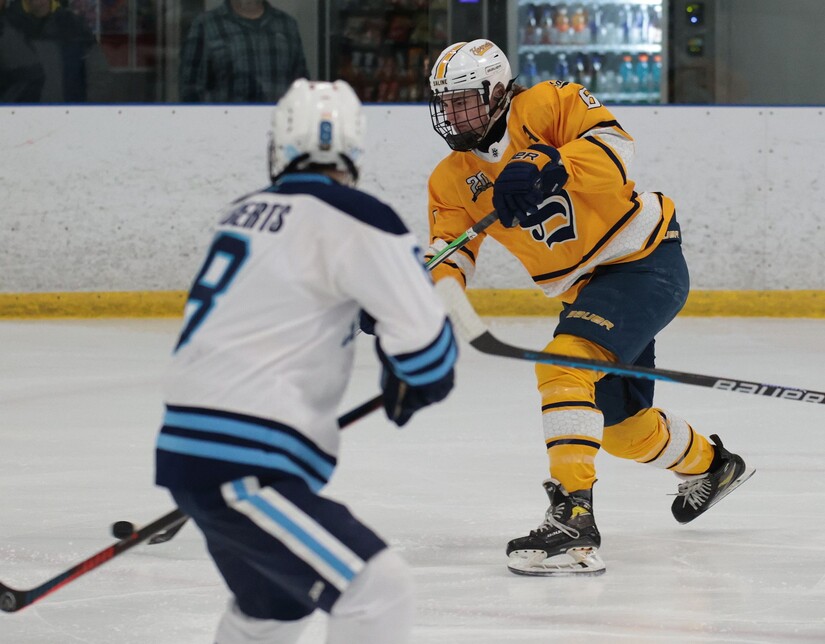 The Hornets struck first in the third period, with Ronewicz shooting on a two-on-1 to complete the hat trick.
The Eagles scored to make it 9-3.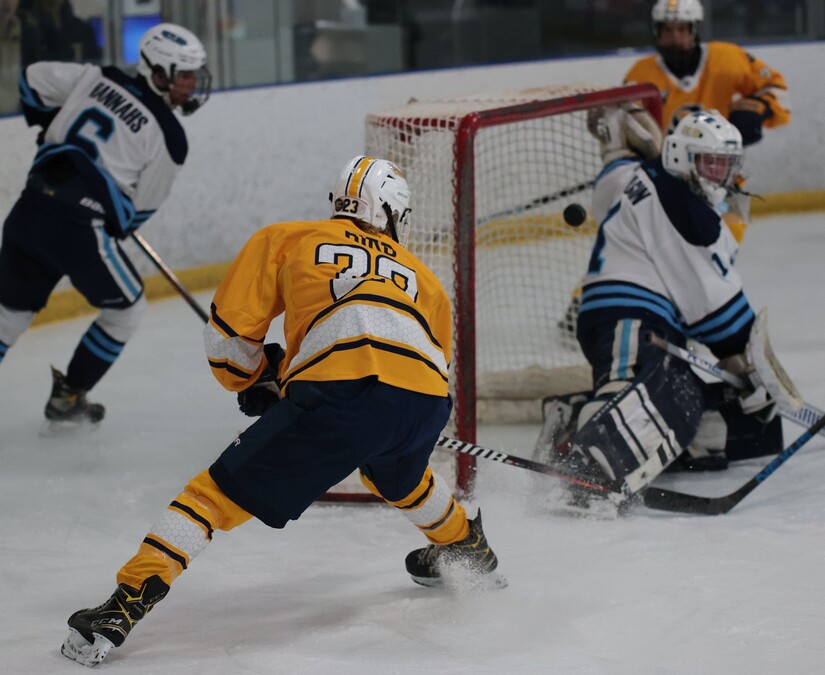 Bird got that back by pouncing on a rebound to make it 10-3.
Andrew Updike completed the scoring for Saline and ended the game via the 8-goal mercy rule.