Saline Rec Department Plans for the Future as COVID-19 Lockdown Slams into the Budget
Image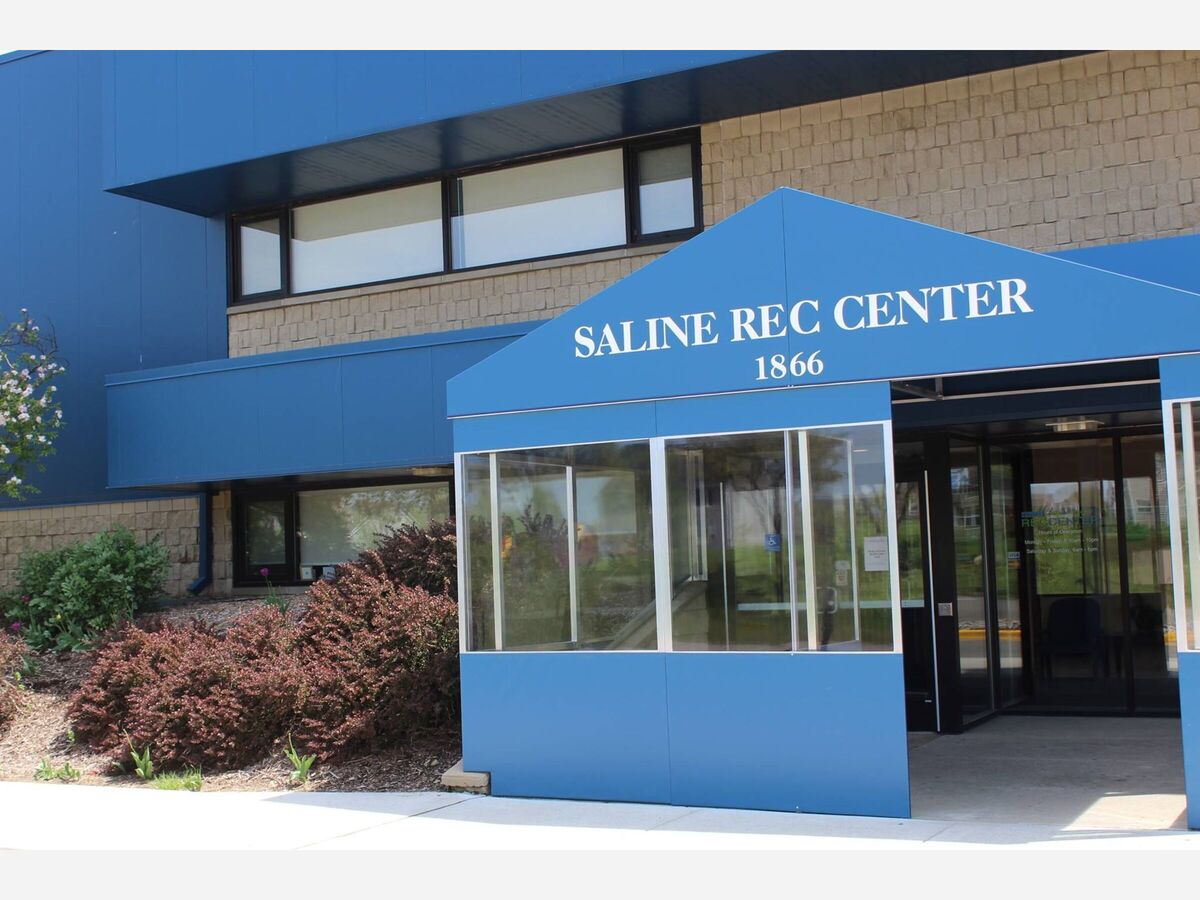 The people who run the Saline Rec Center don't know when Gov. Whitmer will allow them to re-open. But while they deal with short-term unknowns, they're busy planning for the future.
Carla Scruggs, Director of Saline Parks and Recreation, updated Saline City Council on the status of her department during a work meeting Monday night.
While her discussion centered heavily on long-term plans for the center, council's questions indicated they had concerns about the short-term situation.
"Visioning is not easy. What will Saline be in 25 years? What does that mean for the Rec Center? And how do we fund that vision" Scruggs said. "We want the Rec Center to be around in 25 years. We've already had two generations of families come through here, using this center. We want to be here to serve future generations."
Scruggs talked about the Rec Center's 2019 visioning effort. It included an online survey answered by 382 residents plus two in-person visioning sessions. In January of this year, Recreation staff led a group of about 33 people through a review of the visioning effort. They identified the following common desires:
Updating the Rec Center, which was built in 1991 and renovated in 2006.
An outdoor pool.
A desire for a splash pad - perhaps at the Rec Center.
Expanding the footprint of the Rec Center.
More spaces for stretching and small classes.
An indoor walking track.
Of course, all of this comes at a considerable cost. Scruggs said there are several options. One option is to borrow as old debt falls off. Another option might be creating a recreation district with surrounding townships, similar to the way the library and fire department are funded. Other options including naming rights, partnering with wellness entities and health care companies and fundraisers.
Scruggs expects more visioning sessions to understand what the community wants.
"Saline experiencing growth. Saline expects a lot. We want to provide for our residents," Scruggs said. "It's a very unique community. And it's unique to have a facility like this. We want to keep moving with the generations and meeting our community's needs."
During the COVID-19 lockdown, Rec Center staff have been busy updating the facility. They've painted the entire facility. They've replaced a lot of fitness bikes.
Outdoor activities are going gangbusters, Scruggs said. Tennis lessons quickly filled up. Kids Camp and Rec on The Go have been busy.
Recently, Gov. Whitmer signed an order allowing limited indoor swim lessons.
"The phone has been ringing off the hook since those were allowed," Scruggs said.
Still, without knowing when they can safely reopen, Rec Center staff are busy prepping for community events outdoors. Soccer, sand volleyball and softball leagues are starting. The annual trick-or-treat event, normally held in the gym, is moving to a local park. The holiday event with Santa is also being moved to a park.
Despite the best efforts of Scruggs and her staff, the Parks and Recreation department has been hit hard financially. Scruggs said the department was expecting another successful year when COVID-19 struck.
"We were doing very well, with a strong upward trend in memberships," Scruggs said.
Prior to 2014, when Mayor Brian Marl struck a task force to rescue the Rec Center from insolvency and talks of privatization, the city was subsidizing the department to the tune of $150,000 annually. The task force recommended several changes, including opening rec center membership discounts to all residents of the school district - and not just the city that owns it. The new plan, helped by a recovering economy, helped create a rainy-day fund that has proved very important in 2020.
"We never had a fund balance before 2014. The fund balance was $728,000 before COVID-19," Scruggs said.
That fund balance has shrunk considerably with no membership revenues coming in. Some residents have asked for refunds but the Rec Center's practice is to extend memberships for as long as the center is closed, which has nearly been five months.
So far, that's meant $243,000 in losses - and that number is only going to grow. The fund balance is down to $526,000.
Answering a question from Councillor Jim Dell'Orco, Scruggs said she's confident patrons will return when the Governor allows the Rec Center to reopen.
But will patrons be as confident?
And how long will the gym lockdown continue?
Councillor Dean Girbach spoke about the possibility of addressing financial issues by raising fees when the center reopens. He also spoke about the possibility of privatization - a word that council hasn't used in relation to the Rec Center since Marl's task force went to work six years ago.
Councillor Christen Mitchell asked Scruggs if she could in the future provide data about how much the Rec Center is costing each city resident. Mitchell said membership numbers are about one-quarter of the city's population, and noted that many members aren't city residents - a line of thinking that invariably leads to the question: Why are city taxpayers charged with funding a rec center that also serves York, Lodi, Pittsfield and Saline township residents?
"I'm trying to make it more equitable so people paying (city taxes) also have the benefit," Mitchell said.