TRACK & FIELD: Saline Girls Take 3rd at SEC Red Meet
Image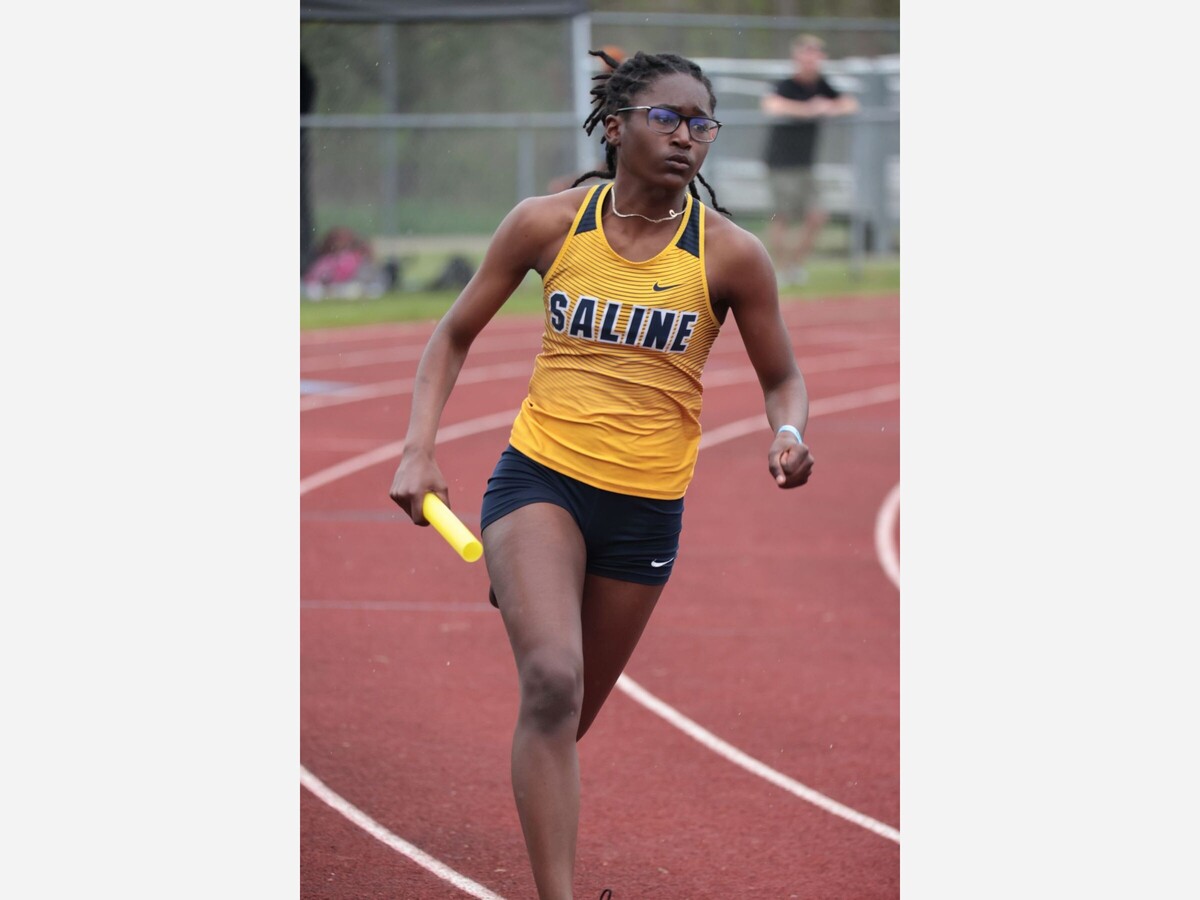 DEXTER - Saline's varsity girls' track and field team took third place at the SEC Red meet held Friday at Al Ritt Stadium in Dexter.
Saline finished with 129 points. Pioneer won the meet with 184.5 points and Huron was second with 129.
Saline's lone victory came in the long jump, where Nicole Warren repeated as the SEC Red champion. She leaped 16-2. Hornet Jenna Griffin was second, going 15-8'5
Warren had a strong all-around day. She was fourth in the 100 (12.95) and ran on the 4x100 and 4x200 relays.
She wasn't the only one who had a good day for the Hornets.
Jackie Kolano was third in the pole vault, clearing 10 feet, and fifth in the 100 meters (13.06).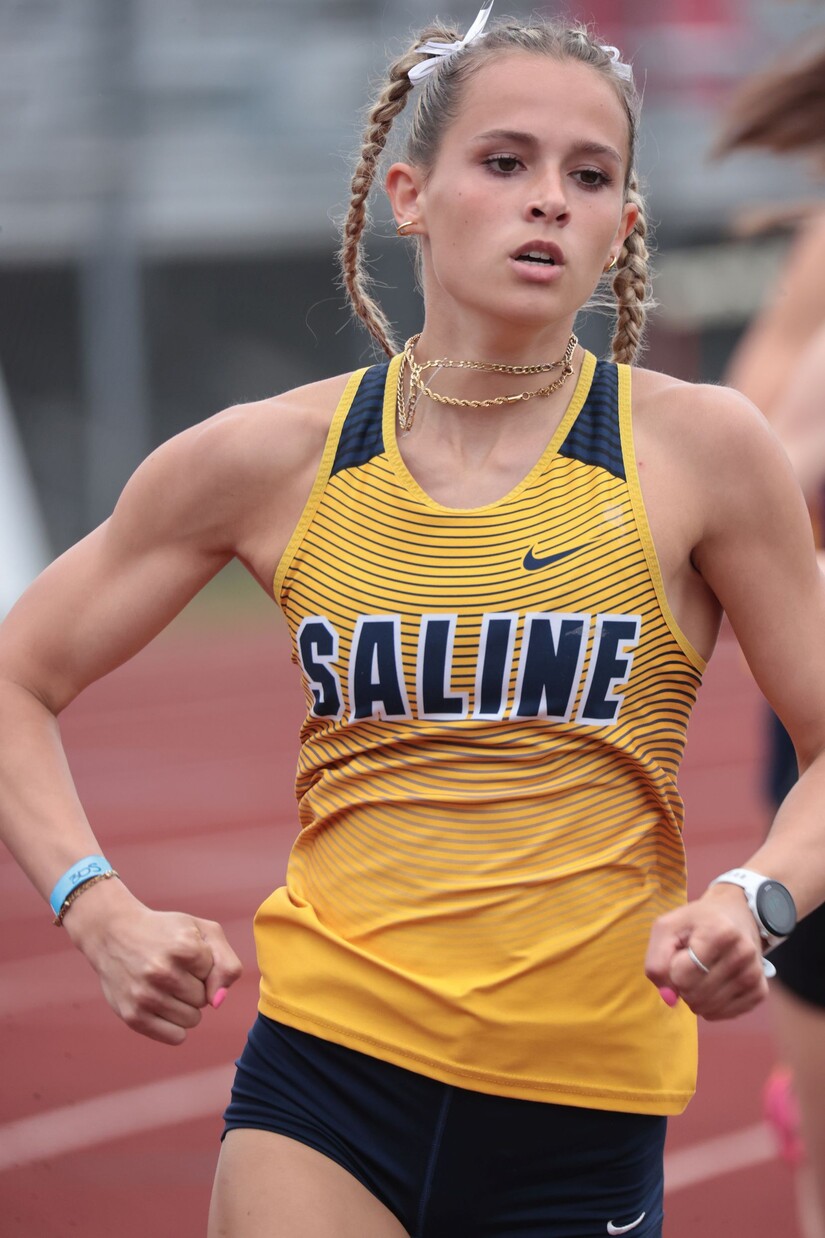 Mia Rogan also had a strong day. Rogan was second in the 800 (2:15.02). Rogan also ran in three relays. She joined Grace Oberski, Mackenzie Sellenraad and Lillian Schlack on the 4x800 relay, which took second place in 9:22.64. It was Saline's top-finishing relay of the day.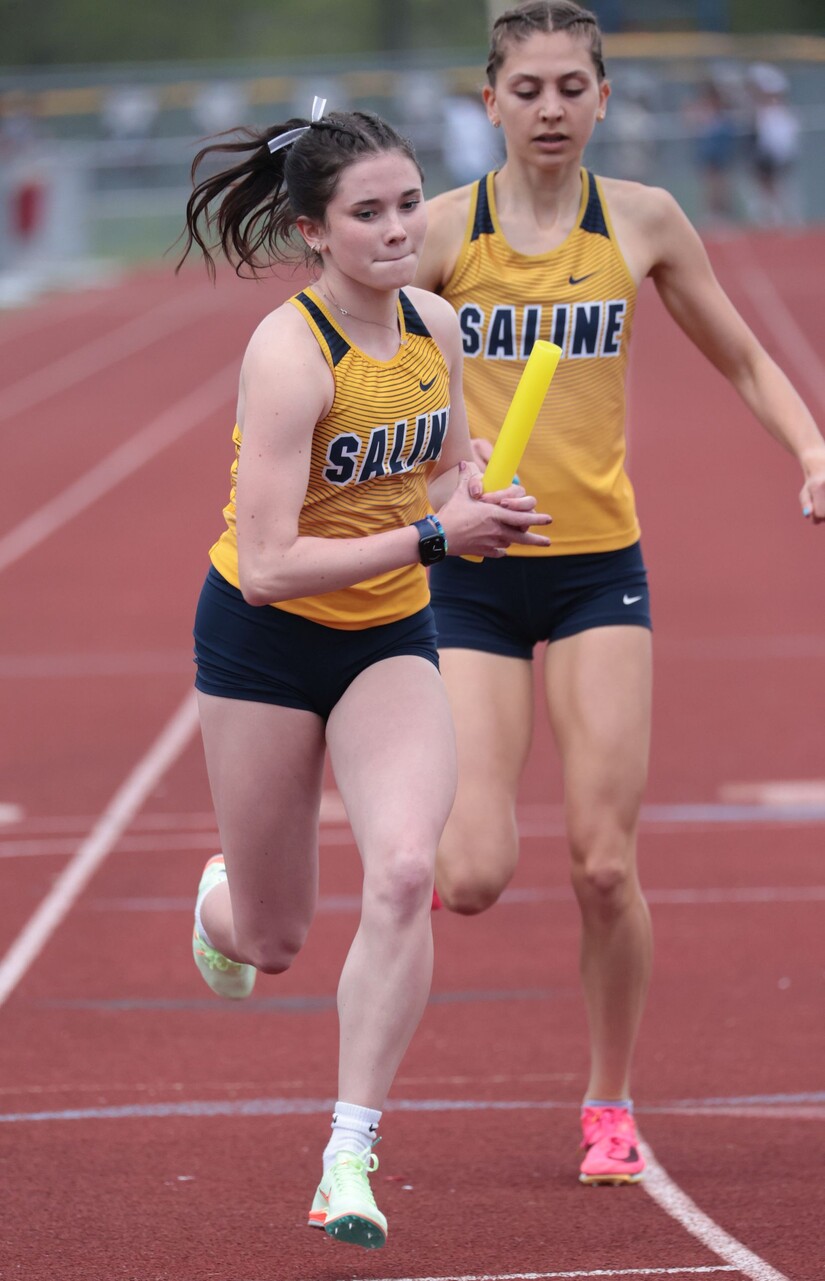 Sellenraad, Rogan, Oberski and Schlack also ran the 4x400 and took third.
In the field, Saline's other big finish came from Mallory Platzer, who threw the discus 94-3 to take second. She was Saline's top in the shot put, going 30-10.25 to take sixth.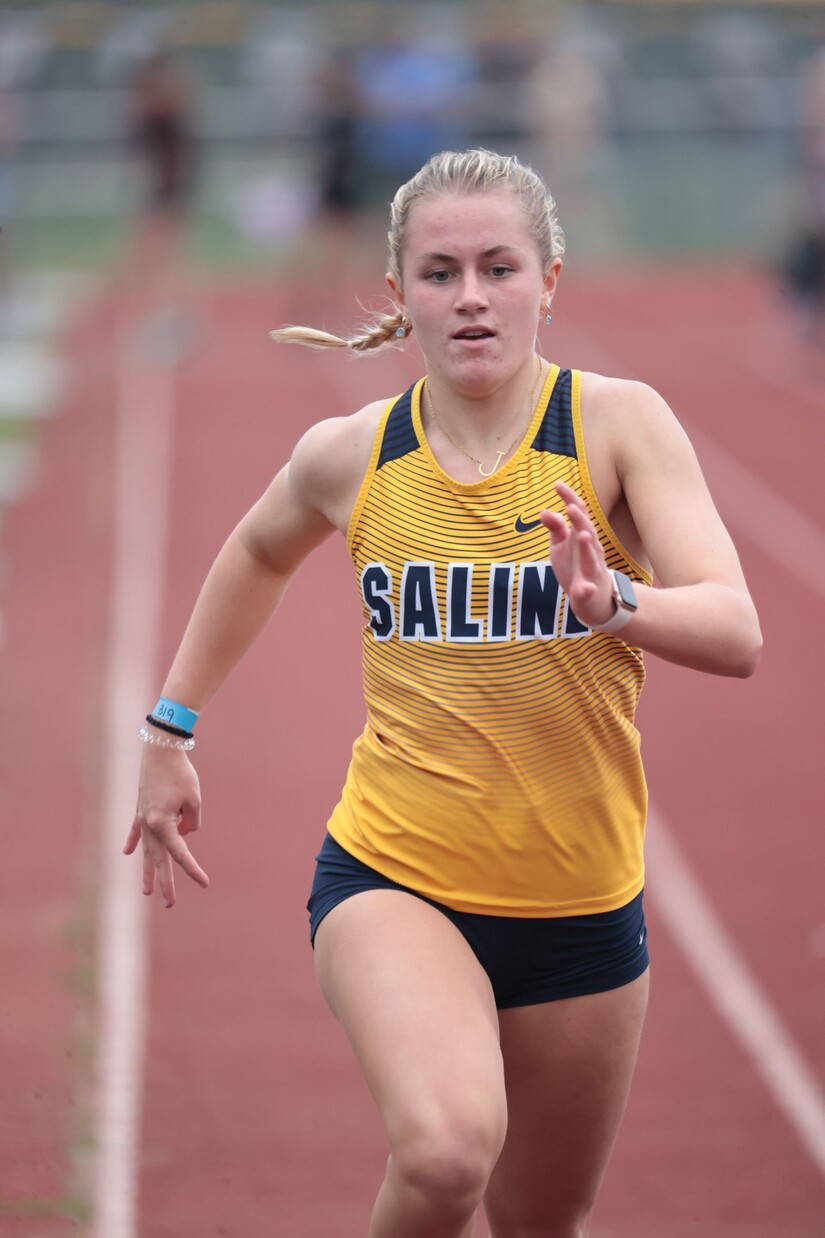 Junior Jordan Wickham was sixth in the 200 (26.9) and the 100.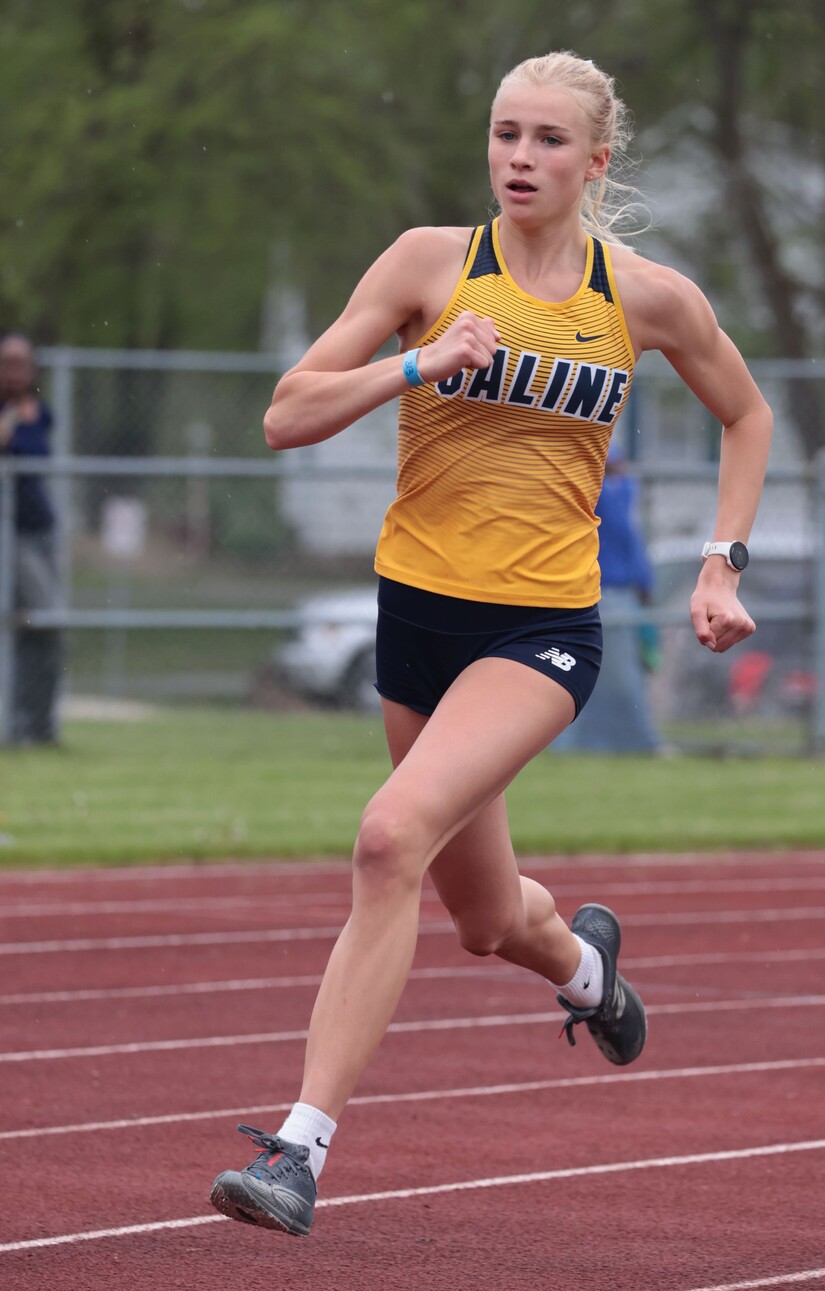 Aubrey Stager was the fastest in the 400, taking eighth in 1:03.28.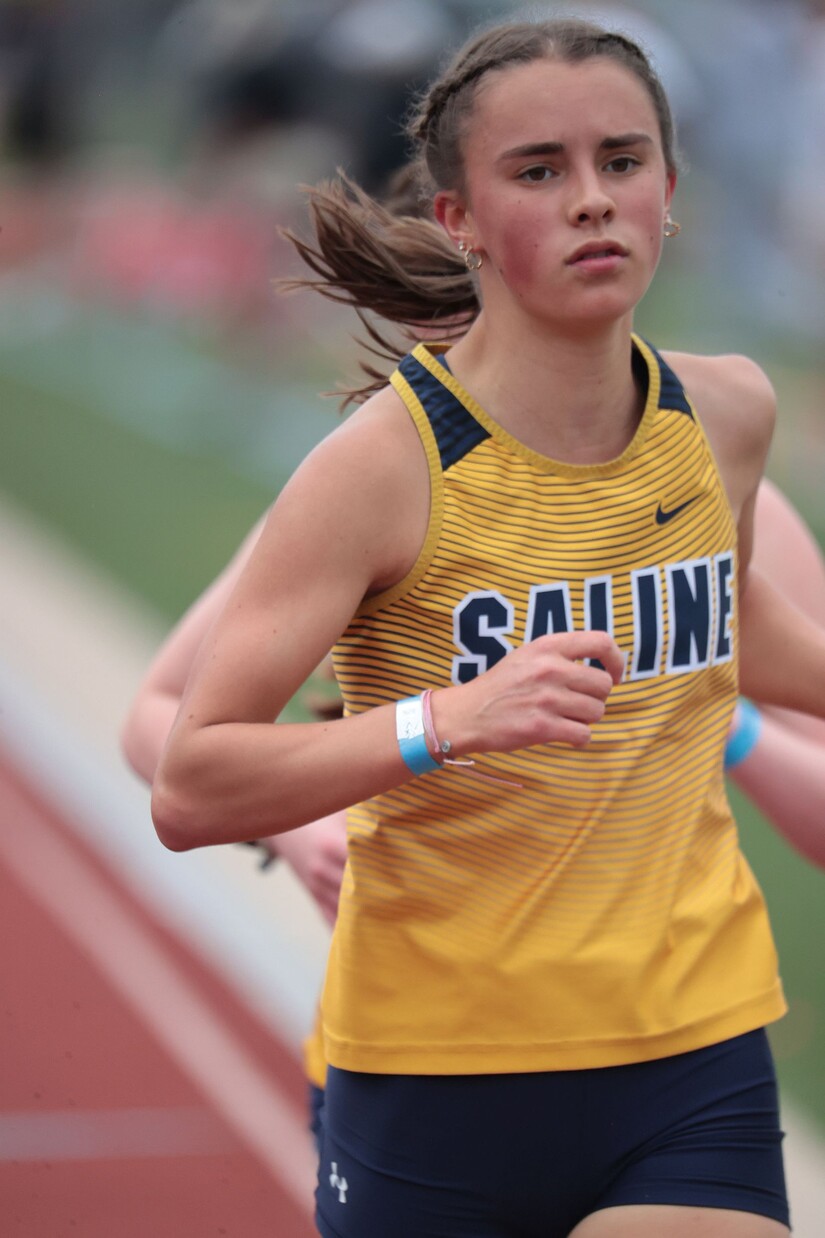 Corynn Gady was the top Hornet in the 1600, finishing fourth in 5:07.84. She was also third in the 3200 (11:29.84). Junior Laney Alig was one spot behind her in both races.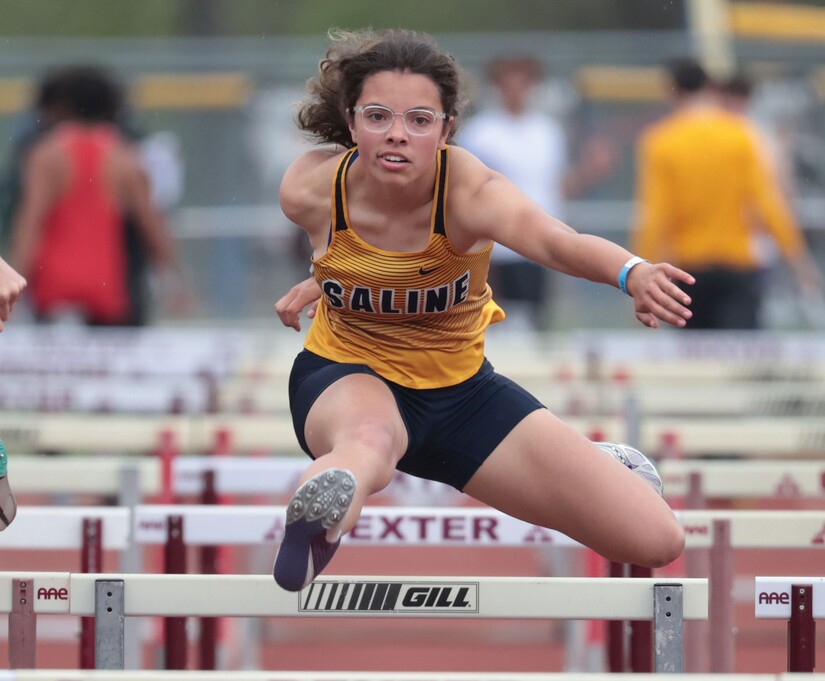 Shyla Smith was the fastest hurdler, taking sixth (18:38) in the 100 meter hurdles and  9th in the 300 hurdles.
Megan Sweet cleared 4-8 to take seventh in the high jump.