Saline Kiwanis Club Project Aims to See More Flags in Yards
Image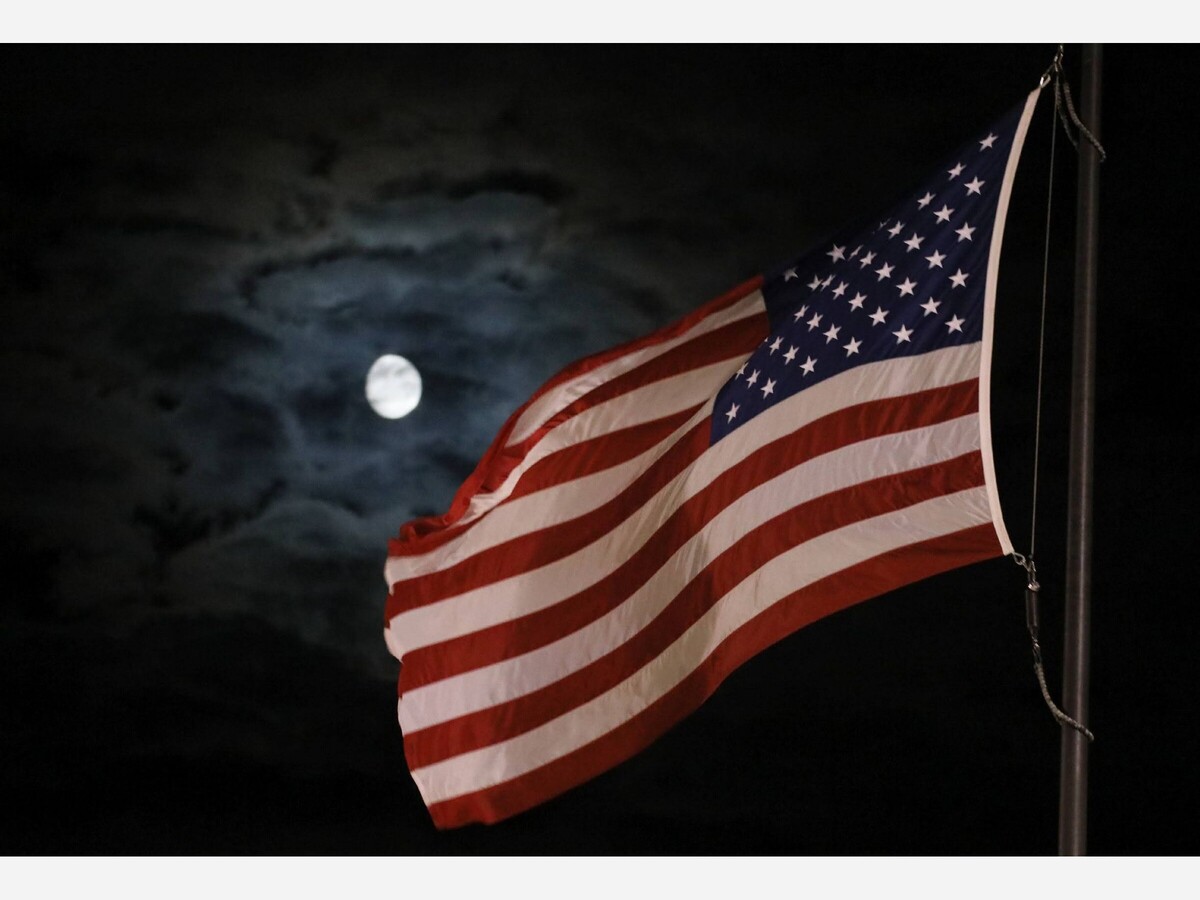 The Saline Kiwanis Club wants to see more flags in the community.
The Flag Project is designed to let people show their patriotic spirit by displaying a Stars and Stripes flag in their yard at the holidays.
Phil Haigh, secretary of the club in Saline, said similar projects have been a success in communities like Tecumseh, Adrian and Jackson.
Haigh explained how it works.
"We supply a 3-foot by 5-foot USA-made high-quality nylon flag on a 10-foot pole that we put into a sleeve in the ground, typically in the front of the yard," Haigh said.
The flags, which remain the property of Kiwanis Club, are installed six times a year - Memorial Day, Flag Day, Independence Day, Labor Day, 9/11 and Veterans Day.
"We are effectively offering a service. Our customers don't have to do anything other than enjoy the flag flying in front of their house. We put the flag in place a few days before the holiday and pick it back up a few days after the holiday," Haigh said.
Kiwanis charges $40 a year for the service.
The program has 75 customers in Saline after less than a year.
"Our problem seems to be 'getting the word out'. The customers we do have think it's a great project and are very happy with the service. We had hoped to have at least double this number by now," Haigh said. "The customers we do have think it's a great project and are very happy with the service."
The next holiday this year is Labor Day. People who sign up before then will be charged $20 for the rest of the year.
For more information call Phil Haigh at (734) 748 - 7562 or email him at jpahaigh@comcast.net.
All funds raised by the project are reinvested back in community programs sponsored by Kiwanis, including Boy Scouts, Girl Scouts and Saline Area Youth Baseball and Softball. Each year, Kiwanis also gives each Saline Area Schools third-grade student a dictionary. Kiwanis also provides three $1,000 scholarships to graduating high school students each year.
More News from Saline