Local Author Gail Kuhnlein Publishes Children's Book
Image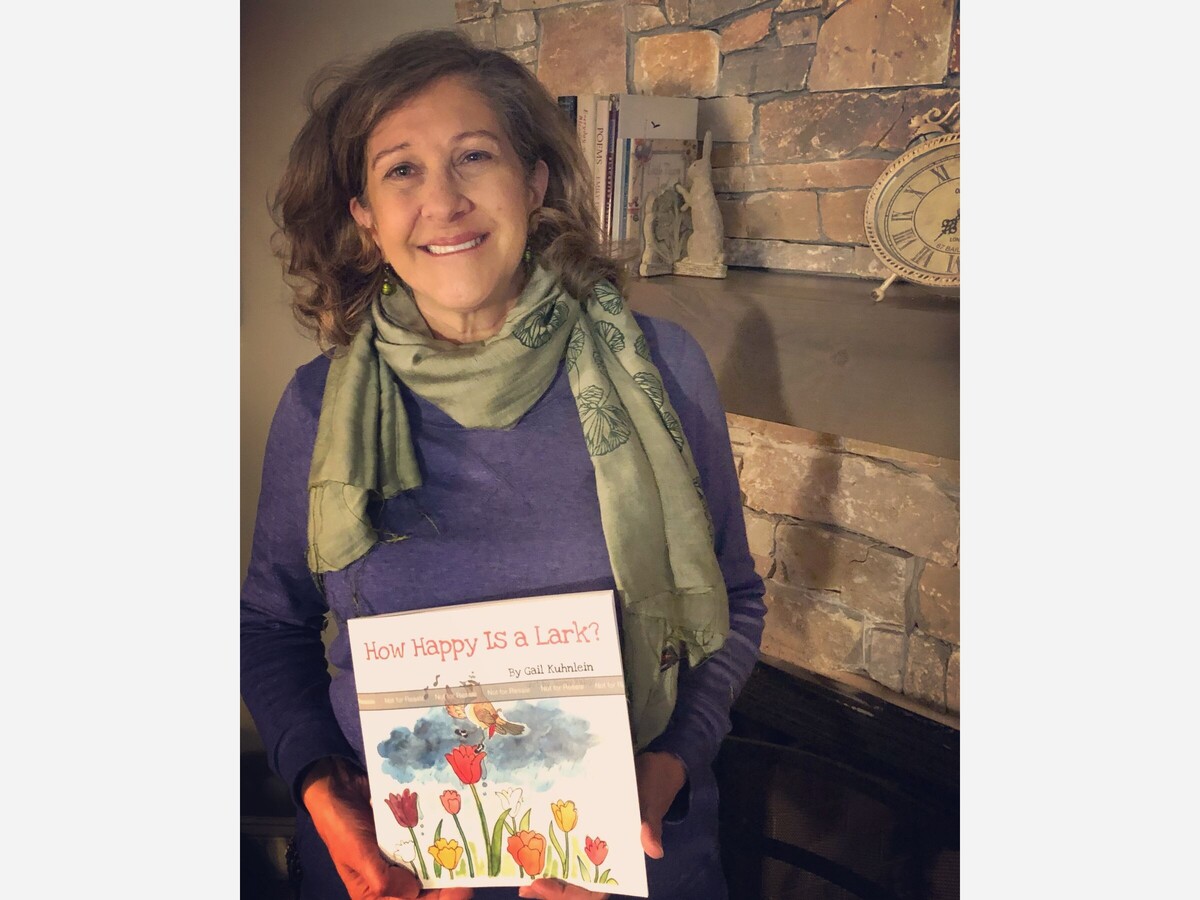 Local author Gail Kuhnlein always knew she wanted to be a writer one day. Her dream finally became a reality with the recent publication of her children's book, "How Happy is a Lark?"
"I've always loved children and children's books," Kuhnlein said. "I've been writing stories since I was very young. My Dad created a little book of some of my Halloween crayon drawings and words, mock 'publishing' them for me in a binder. I can still remember the thrill this gave me, and I credit him with inspiring me to want to write and publish a children's book."
Kuhnlein retired last year from a 35 year career in public relations and communications. Recently, she worked as a communications specialist in the Department of Ecology and Evolutionary Biology at the University of Michigan.
Through her work at the university, she was able to meet and collaborate with an artist who supplied the illustrations. The story highlights common phrases in the English language, examining them through the eyes of a child.
"Jenny Kalejs is the talented illustrator who did drawings with watercolor that beautifully bring the story to life. We met at U-M, working in communications just over the cubicle wall from each other," Kuhnlein said.
"The idea for this book came to me on a Friday after work several years ago. My husband and I had been out of town separately for the previous two weekends. When I remembered it was Friday and that we would be home together with no special plans, I thought 'I'm as happy as a lark!' That was followed by 'How happy IS a lark?' And the idea was born," she said.
The book is available for purchase locally at Brewed Awakenings in Saline, as well as This, That, and the Odder Things at Depot Town in Ypsilanti. It can also be found on Amazon and Barnes and Noble.
"The publication of my first picture book truly is a dream come true for me. For decades, I've submitted manuscripts to publishers without success. It's extremely competitive. Writers quickly get to know the phrase 'I got a good rejection' when it's a personal note encouraging further submissions, for example, rather than a form letter," she said. "One of my sons, who is a published author, encouraged me to publish it myself. I believe that self-publishing has become more accepted and easier to do, although still challenging. I finally decided to go for it."
Kuhnlein has plans to write and publish more children's books in the future.
"I recently met with an artist who I worked with at U-M who will illustrate my next picture book. It's called 'Into the Thicket'. I wrote it years ago, based on the experience of one of my sons, who found an injured baby rabbit one summer that we took to a wildlife rehabber. It is a universal story of compassion, overcoming fears and developing an appreciation for nature and wildlife."
Kuhnlein hopes to follow her writing pursuits wherever they may lead.
"I'll continue journaling, which I find cathartic. Between journaling and my meditation practice, I hope that new ideas continue to flow."
More News from Saline
Replies
My HEARTFELT appreciation to The Saline Post and the great writer, Mary Rose, who was wonderful to work with. Thank you for your interest and attention to me and my book. I'm a big fan! I read about how the community rallied to save your paper (online) when it was having to shut down -- a real testament to the power of journalism and the community. Kudos.