Saline Weekender: Oktoberfest, RunTough for ChadTough, Taco Truck and More
Image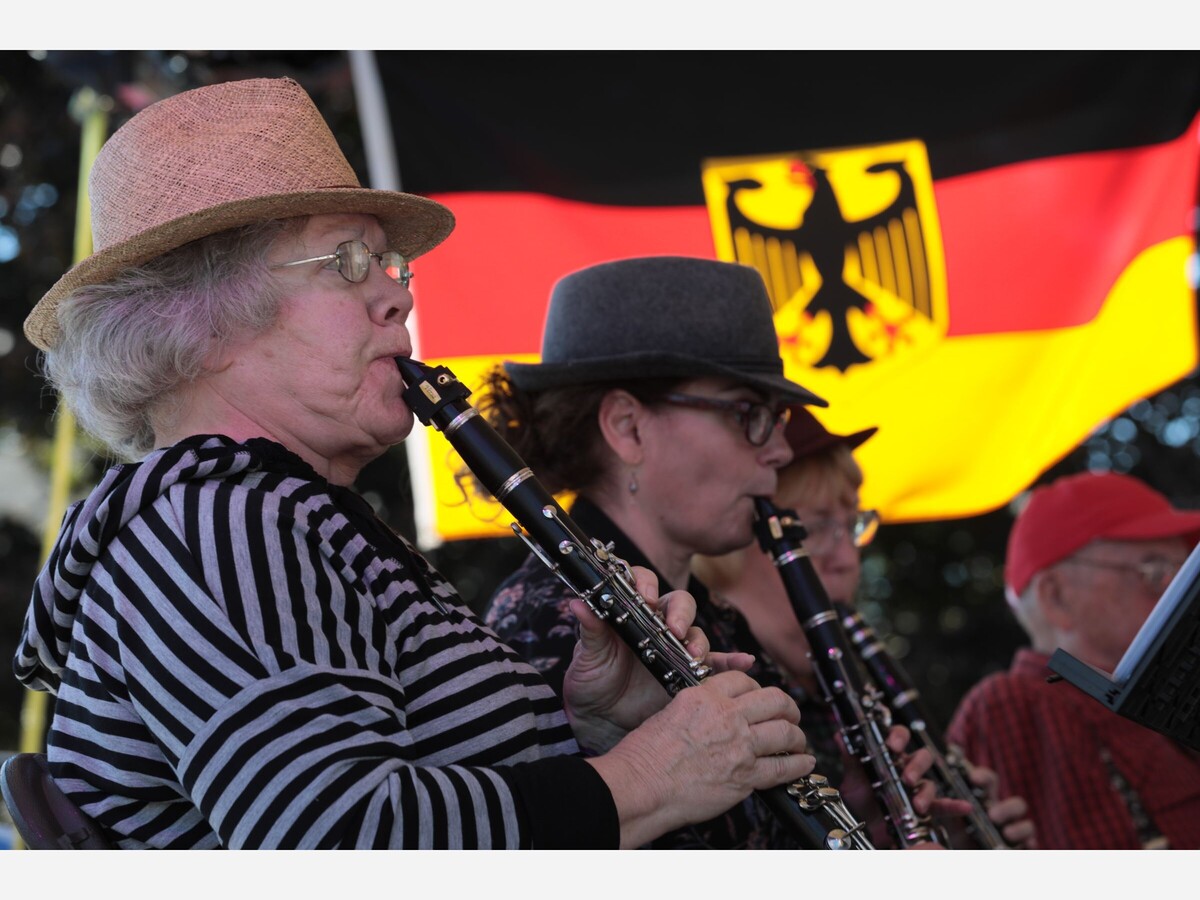 It's ChadTough and Oktoberfest weekend in Saline.
Add your events to our free community calendar to be included in our featres.
...
7 things to do this weekend: Friday, Sep 15 - Sunday, Sep 17
Subscribe to our newsletter to stay up to date on local events and things to do.
---
FEATURED EVENTS
Dowtown Saline
FRIDAY NIGHT SEPTEMBER 15th | 5PM to 11PM
Wilkommen to Historic Saline
5 PM | Gates Open on S Ann Arbor Street
Join us in the Bier Garten with food vendors, entertainment, and, of course BEER!!! A great lineup of German and domestic brews will be available.
$10 Admission Entrance Fee for 21 and older – NO CHARGE for under 21!
TICKETS ARE ON SALE ONLINE NOW (https://qrco.de/bdEcCR)
6:30 PM | Tapping of the Golden Keg Opening Ceremony
Oktoberfest Beer on tap. Present a ticket if you want a… [more details]
---
Other Events
RunTough for ChadTough - Sat Sept 16 8:30 a.m
Saline High School
This family-friendly 5K and 1M Fun Run is the foundation's longest running event, bringing together families, both locally and across the world, to raise money for childhood brain cancer research. In celebration of Chad Carr's September 26th birthday, who passed away at the age of 5, participants can enjoy a fun-filled morning in Saline, MI, including a Family Fun Zone and Tot Race, free for kids 5 and under.
Saline District Library
Fun with stories, rhymes, songs, and more, developing early literacy skills with our friends and their caregivers. This program may take place outdoors during nice weather.
Ages 0-7. No registration is required.
---
Saline Area Senior Center
Donating blood is a life-saving gift. Your blood donation can save the lives of up to three people. To make an appointment, click here: https://donate.michigan.versiti.org/donor/schedules/drive_schedule/1505… [more details]
---
Saline Area Senior Center
Complete a painting step by step. You will learn a bit about the process while painting, with tips on composition, color use, and the elements and principles of art as you go through each step. Materials and Linda's famous chocolate chip cookies provided.Register here: https://sasc.recdesk.com/Community/Program/Detail?programId=1921 [more details]
---
Stony Lake Brewing Co.
We have the best tacos, quesabirrias, and burritos you've ever had!! Everything's made with love♥️🌮 [more details]
---
Henry Street Parking Lot
Prost!!! It's time to celebrate the 18th Annual Oktoberfest in the Heart of Historic Downtown Saline!Mark your calendars now for Oktoberfest Saline 2023 on September 15th and 16th and be sure to join us for this sehr unterhaltsames community event in Downtown Saline.
We are proud present Local Heroes as our Friday night live music event.
And headlining our Saturday live music showcase is the return of Fifty Amp Fuse to Saline Oktoberfest.
Thank you heartfully to all our EVENT SPONSORS for… [more details]
---
7 Notes Natural Health
Join Sound Healer, Rob Meyer-Kukan and Yoga Instructor, Paul Barr for this seasonal series of Yoga + Sound at 7 Notes Natural Health.
Paul will lead a mindful yoga practice that focuses on themes tied to each of the seasons. Rob will support with gentle sounds of singing bowls, gongs, and more. An extended time of savasana will allow you to deeply rest into the new season while being immersed in sacred sound.
Dates:
SPRING March 19 6 - 7:30 pmSUMMER June 23 7 - 8:30 pmAUTUMN September 15… [more details]
---
You're in the loop! For more things to do, or to post your own event, visit our Community Calendar.
More News from Saline