What to do in Saline: Homecoming, Harvest on the Farm, Fall Marketplace and Much More!
Image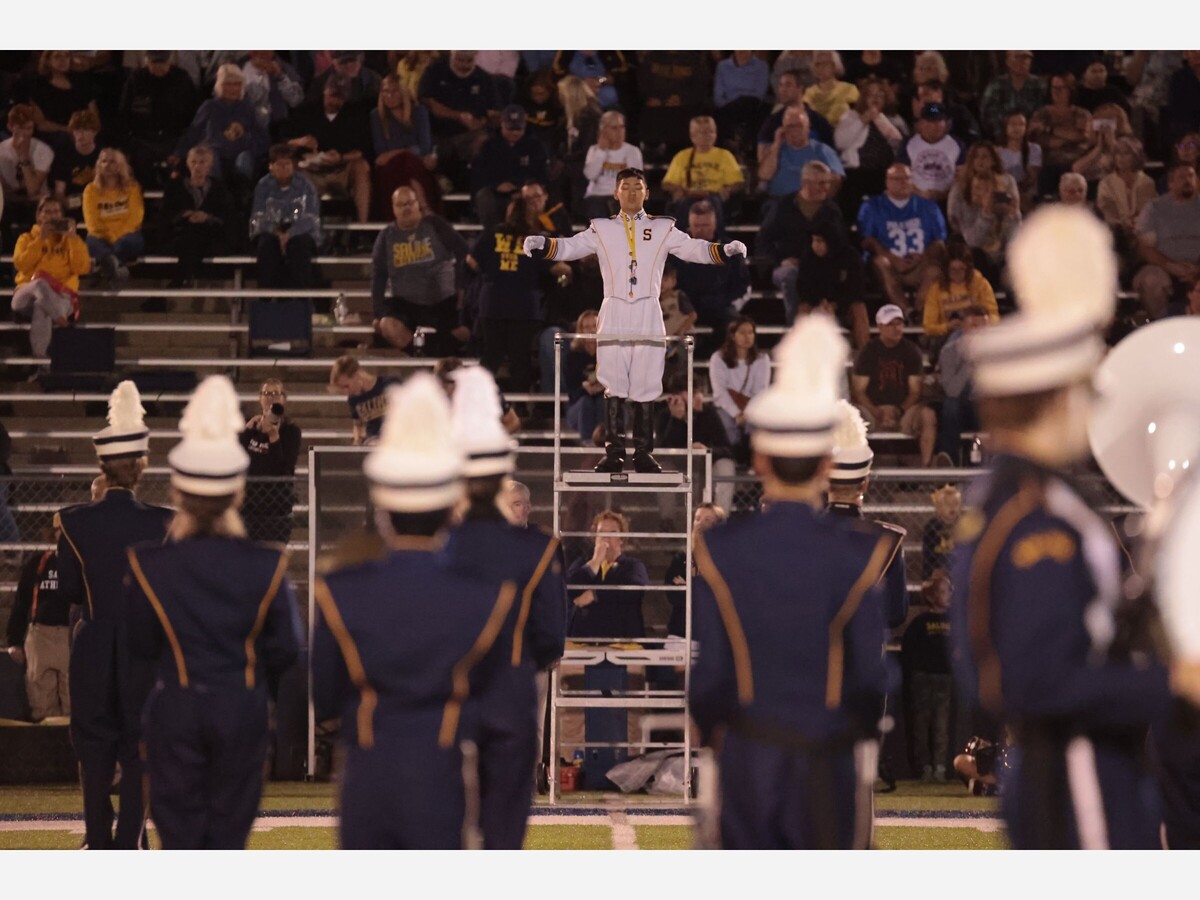 This weekend is homecoming weekend in Saline - but there's a lot more than that happening around town!
Have a look:
...
19 events this week on our calendar: Tuesday, Sep 26 - Monday, Oct 2
Subscribe to our newsletter to stay up to date on local events and things to do.
---
FEATURED EVENTS
Brecon Village
Free!  Craft sale by local artists. Bakesale for our Walk to End Alzheimer's Team, The EHM Stompers. 2:00-4:00pm [more details]
---
Rentschler Farm
Join the Saline Area Historical Society for their annual Harvest Time event. Experience old-fashioned family fun at Rentschler Farm, 1265 E. Michigan Ave in Saline, on Sunday, October 1st, from Noon to 4pm. Enjoy a captivating performance by the Saline Fiddlers Philharmonic, wagon rides, pumpkin painting, crafters, demonstrators, tours, and more! Best of all, it's a free family-friendly event. [more details]
---
Saline High School
SHS Homecoming Parade is Friday, September 29 at 5pm down Campus Parkway. [more details]
---
Other Events
Saline District Library
A DIY hands-on project for school-aged children to complete at their leisure. Reserved kits can be picked up at the front desk beginning on the date listed for the individual project.
Ages 6-11. Click here to register.
---
Saline District Library
A book discussion group for independent readers; discuss the books and participate in themed activities. Book titles for the individual sessions will be available four weeks in advance. Please visit the youth desk to pick up a copy to read before the book discussion. This month's book is Who Was Johnny Appleseed? by Joan Holub.
3rd - 5th grades. Click here to register.
---
Saline District Library
Join us for a book discussion of crime, murder, and mayhem. Tea and treats will be provided.
This month's book: The Black Dahlia by James Ellroy.Click here to register. 
---
Little Lake Event Center
Join our Lunch & Learn event!
Discover:  What long -term care is, and what current healthcare trends and costs are.
Explore:  Your choices for aging in place or a community setting.
Discuss:  Gaining peace of mind by having a plan before you need it.
RSVP:  www.ehmss.org/events or call 734-679-0533
Brought to you by LifeChoices and EHM Senior Solutions
---
Saline District Library
A safe space for adapted learning community members 18+ (and their caregivers) to make friends and have fun!
We'll meet on the second and fourth Tuesdays of the month.
This program is generously funded by the Carl F. Schrandt Endowment Fund.
Click here to register. 
---
Book Talk! - Wed Sep 27 10:00 am
Saline District Library
Share a title or three you've recently read and hear what others are reading as well. A Librarian will also highlight a selection of titles to help you decide what to read next. Fiction, nonfiction, audiobooks - anything goes!
Click here to register. 
---
Saline District Library
Join us on Crowdpurr every Wednesday for a fun-filled night of trivia!
Cold brew or French Press? Pour-over or drip? No matter how you take it, most would agree that their day doesn't start without coffee. So grab yourself a hot cup of joe, an iced espresso, a mocha, or a Double Ristretto nonfat half-breve double blended upside-down with whipped cream and foam, and show off your knowledge of all things coffee against your family, overly-caffeinated… [more details]
---
Brecon Village
You're invited! Gemini plays live at Brecon Village. Join us outside for this fun event presented by Evangelical Homes of Michigan Foundation and OneCare RX.
Free concert and refreshments!
For more information: www.ehmss.org/events [more details]
---
Saline District Library
Children and their caregivers can explore sensory stations, practice fine motor skills, and try fun movement and coordination activities.
Ages 2 - 5. Caregiver supervision is required. Click here to register.
---
Meditation - Thu Sep 28 3:00 pm
Saline Area Senior Center
Why meditate? Meditation builds focus and awareness, essential conditions for a clear and stable mind. Meditation helps us more honestly engage with ourselves and the world around us. These classes offer hands-on experience with the basic elements of meditation using the breath and techniques for coping with distracted or drowsy moments. Classes are open to all - newcomers to meditation, long time meditators, and those looking for group meditation with others.
Classes are $5 each You may… [more details]
---
Saline District Library
Made of plastic, they're fantastic! We'll provide the sunglasses and beads, you decide how you want to bling out your shades!
Ages 12-18. Click here to register.
---
Christ Our King Lutheran Church
Grieving the loss of someone close to you? Find comfort and support at GriefShare. It is a free 13-week grief support group that you can join at any time! No need to register. You are welcome to begin attending the GriefShare group at any session. Each is "self-contained," so you do not have to attend in sequence.
At a weekly GriefShare meeting, you will view a video featuring respected counselors, teachers, and healthcare professionals on grief-related topics. After that is a small-group… [more details]
---
Saline District Library
Join us as we welcome musicologist and librarian Anna Hinkley, as she discusses the various women who have contributed to the world of classical music.Click here to register.
---
Saline Area Senior Center
Trips are in cooperation with Pittsfield Senior Center. Sign up at SASC and your pickup / drop-off will take place at SASC. Pittsfield will also be a stop on our route for each trip. All trips on charter busses.
Not much can be told about where we're going, but a big part of the fun is NOT knowing! Sit back and relax on our luxury charter bus and enjoy the scenery around you. Your lunch is included but additional drinks or snacks throughout the day will be at your own cost. Moderate… [more details]
---
Saline District Library
Teens! Come get some free pizza on your early release days in the Brecon Room.
Generously sponsored by Friends of the Saline District Library.
First Come/First Served
---
Saline District Library
Do you love building with Lego? Drop-in for an hour of free building using the Library building bricks.
Ages 6 -11. No registration is required.
---
You're in the loop! For more things to do, or to post your own event, visit our Community Calendar.
More News from Saline