What to do in Saline this weekend: Flu Clinic, Gospel Choir, Abilities Mass, Shredding Event and More
Image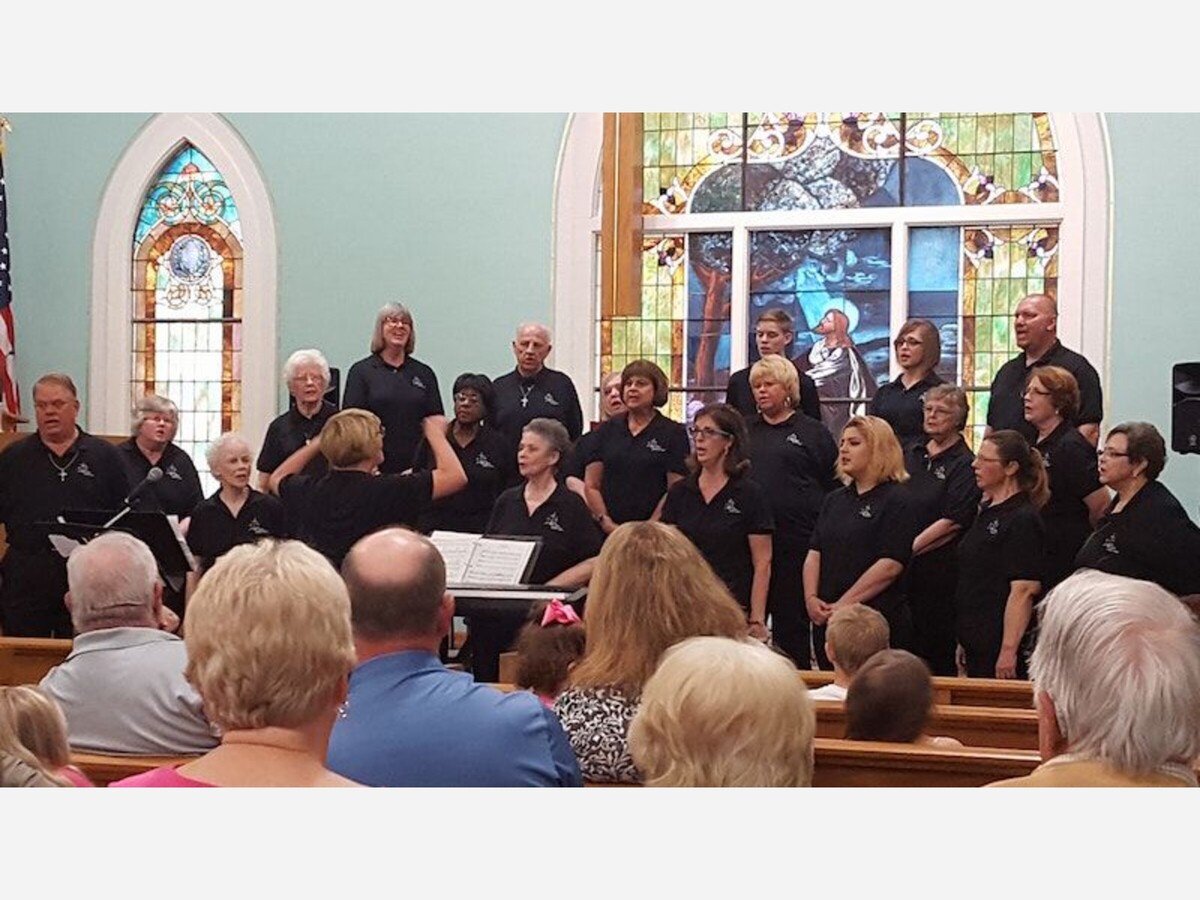 Here's what's happening in Saline this weekend.
...
11 things to do this weekend: Friday, Oct 6 - Sunday, Oct 8
Subscribe to our newsletter to stay up to date on local events and things to do.
---
FEATURED EVENTS
Holy Faith Church
Dr. Jeff O'Boyle from Beyond Primary Care will be administering flu shots in the parish hall from 10 am to noon. Shots are the standard dose vaccine approved for everyone over the age of 6 months. The cost is $20 per shot. This clinic is open to all residents of Saline and surrounding communities. No appointment necessary. Plenty of free parking. [more details]
---
St. Andrew the Apostle Catholic Church
St. Andrew the Apostle Catholic Church in Saline will be celebrating a Mass especially designed to encourage those with special needs to feel comfortable, welcome, and involved in all parts of the Mass, followed by a Fall-themed reception, on Sunday, October 8th at 11:30 am. An ASL interpreter, large-print & braille copies of the readings, quiet areas, noise cancelling headphones, and extra usher assistance for those with mobility needs will be provided. This Mass & reception is for everyone.
… [more details]
---
St. Paul United Church of Christ
To kick off the 2023 St. Paul Fall Concert Series, One Voice Gospel Choir will present a program of traditional and contemporary gospel music at 3pm on October 8th.  The choir is celebrating its 33rd year of outreach ministry and is comprised of singers from   Washtenaw and Lenawee counties. All concerts are free to the public.  An offering will be taken to support Saline Area Social Services, and refreshments will follow.On Nov 5,  St. Paul will feature the jazz ensemble Jean Wilson & Friends,… [more details]
---
Other Events
Saline Area Senior Center
In 2017 Saline Area Senior Center started their Annual Health Fair to connect SASC members and local community members to businesses and individuals within the area. At this year's Health Fair, you will find senior living facilities, information on Stop the Bleed, legal assistance, health food ideas, massage, reflexology, and much more. Some unique vendors include the Humane Society of Huron Valley and Choose Fit Nutrition.
Everyone is welcome and may attend this free event. SASC will have… [more details]
---
Saline District Library
Have mountains of paperwork left over from tax season? We can help! We have partnered with Shred-it to provide secure, on-site, environmentally-friendly disposal of your private documents.
Limit 10 boxes/paper grocery bags of paper per vehicle. PAPER ONLY - no cardboard, computer software, clothing, or household items.
---
Saline District Library
Fun with stories, rhymes, songs, and more, developing early literacy skills with our friends and their caregivers. This program may take place outdoors during nice weather.
Ages 0-7. No registration is required.
---
7 Notes Natural Health
Join Rob Meyer-Kukan and Julie Brown of Something Peculiar for this magical sound bath meditation. In this time of sound bath, Rob will play singing bowls, gongs, and more with the intention of washing you with the sounds that bring calming vibrations to reduce stress and ease tension. Julie will offer her gifts of intuitive readings, tarot, and palmistry. This is the perfect way to usher in the autumn holidays and explore the bounty of the season!
Yoga mats and one yoga blanket are provided… [more details]
---
Liberty School
The Saline Woodcarving Show is from 10 a.m. to 4 p.m., Oct. 7, at Liberty School.Admission is $5 for adults. Children under 12 are free.More than 40 exhibitors will show. Vendors will sell carving supplies. There are prizes for carvers and door prizes every hour. There will be a food truck and food on site. [more details]
---
The Creature Conservancy
Kids (Ages 6-12) will learn about nocturnal animals, including a skunk, opossum, and armadillo. Following the animal presentation, they will make an animal pumpkin decoration to take home. Snacks and materials for the craft will be provided. This is intended to be a "drop off" event, but parents are welcome to attend if they wish to purchase a parent ticket. Preregistration is required. [more details]
---
Curtiss Park
Time: 1:30 on site registration, Walk is 3:00 - 5:00 pm
Place: Curtiss Park in Saline, Michigan
PUBLIC REGISTRATION WILL OPEN AUGUST 1, 2023!
Join us for a fun afternoon of music, games and fun at Curtiss Park in Saline for the 1st ANNUAL DD Hero Walk! Dress as your favorite hero or super hero! Chum up with a few characters, get your face painted, jump in bouce houses, eat a little popcorn, try your hand at making cotton candy, show off your dance moves and blow bubbles the size of your head!… [more details]
---
Saline District Library
YOU be the judge for the 2023 Manhattan Short Film Festival!
Join us at Emagine Saline for the 2023 Manhattan Short Film Festival!
The Manhattan Short Film Festival is an annual festival featuring short films shown in over 300 screening venues around the world. The audience votes for the winner of the festival, and all films shown will be shortlisted for the 2024 Academy Awards.
Registration is required. No paper tickets will… [more details]
---
You're in the loop! For more things to do, or to post your own event, visit our Community Calendar.
More News from Saline