SEC RED: Scouting the Conference After Saline Football's Opening Day Win
Image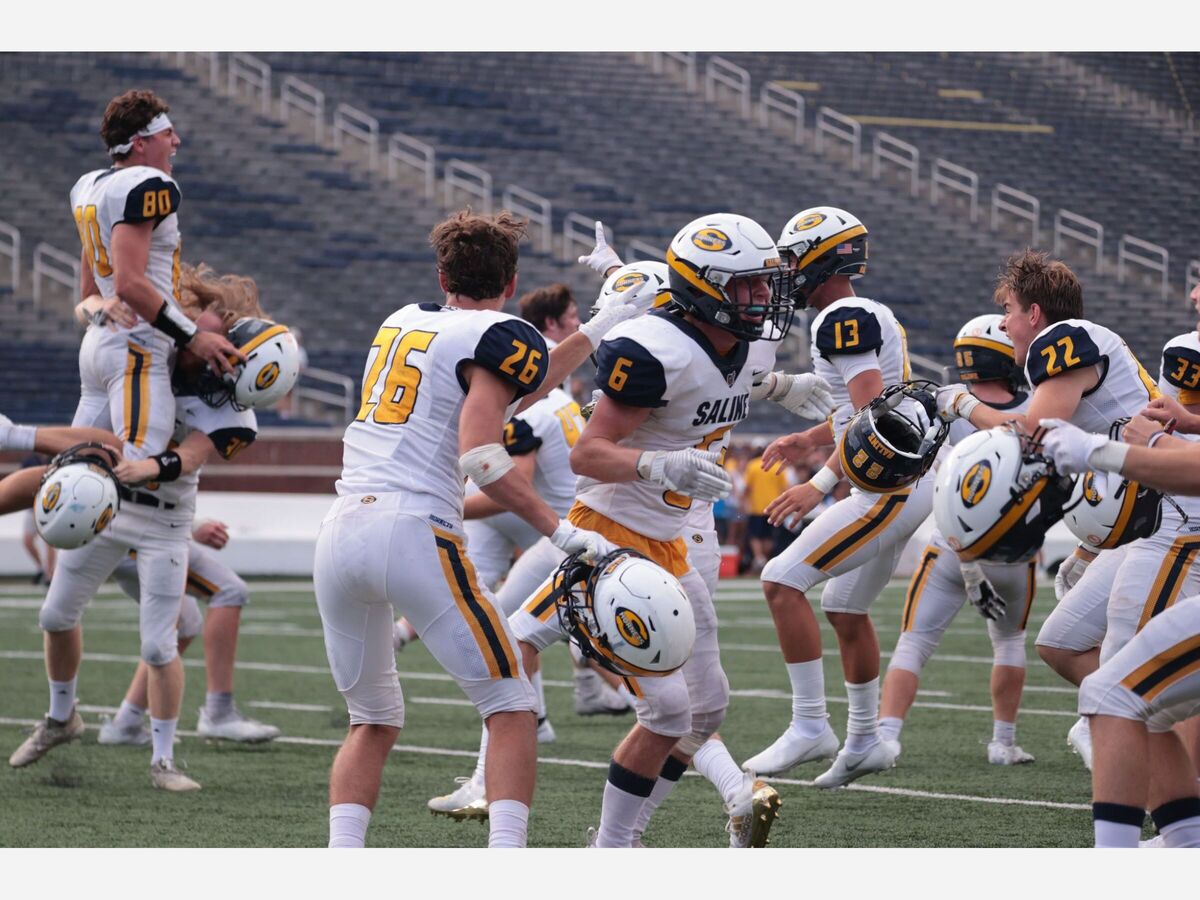 Saline's varsity football team opened the 2021 season with one of the most memorable games of the Joe Palka era.
The Hornets were down 16-0 early and 23-13 at halftime. But Larry Robinson and CJ Carr rallied Saline to a 34-30 lead late in the fourth. Hudsonville marched all the way down the field, where Max Koehn tackled a Tiger at the one with just seconds left on the clock. The Hornets came up with the goal-line stand to win the game. (READ SAM JAME's LIVE REPORTING HERE)
Below, you'll find a link to 700+ photos from the game and a series of post-game interviews. But before that, how does the rest of the SEC Red look?
SEC Red
Saline 34 Hudsonville 30
Huron 41 Southeastern 0
Lincoln 51 St. Clair Shores 36
Roseville 42 Monroe 11
Pinckney 48 Skyline 21
New Baltimore Anchor Bay 37 Pioneer 14
Bedford 54 Utica Ford 0
Dexter 40 Birmingham Groves 8
And, just to finish the schedule, Lake Orion, Saline's final opponent of the season, defeated Utica Eisenhower, 33-7.
Next Week's SEC Red Schedule
Huron @ Saline
Lincoln @ Monroe
Dexter @ Skyline
Bedford @ Pioneer
In terms of the league championship, the Huron-Saline game is the biggest game on the schedule. Last year, Saline defeated an improved Huron team, 43-19. The two teams met again in the playoffs and Huron gave Saline all they could handle, but Saline won 34-27.
"They have tons of speed is what we're hearing right now," Palka said. "It's a limitation for us. When you get us out in space and you have a lot of speed, we struggle with that. So we have to find a way to solve that this week."
Palka said Saline will also need to avoid the penalties and turnovers that plagued the Hornets Friday at the Big House.
Here are some highlights from the game.
And here is our link to 700+ photos from the game
.